Fall Art Auction Fundraiser: Expresiones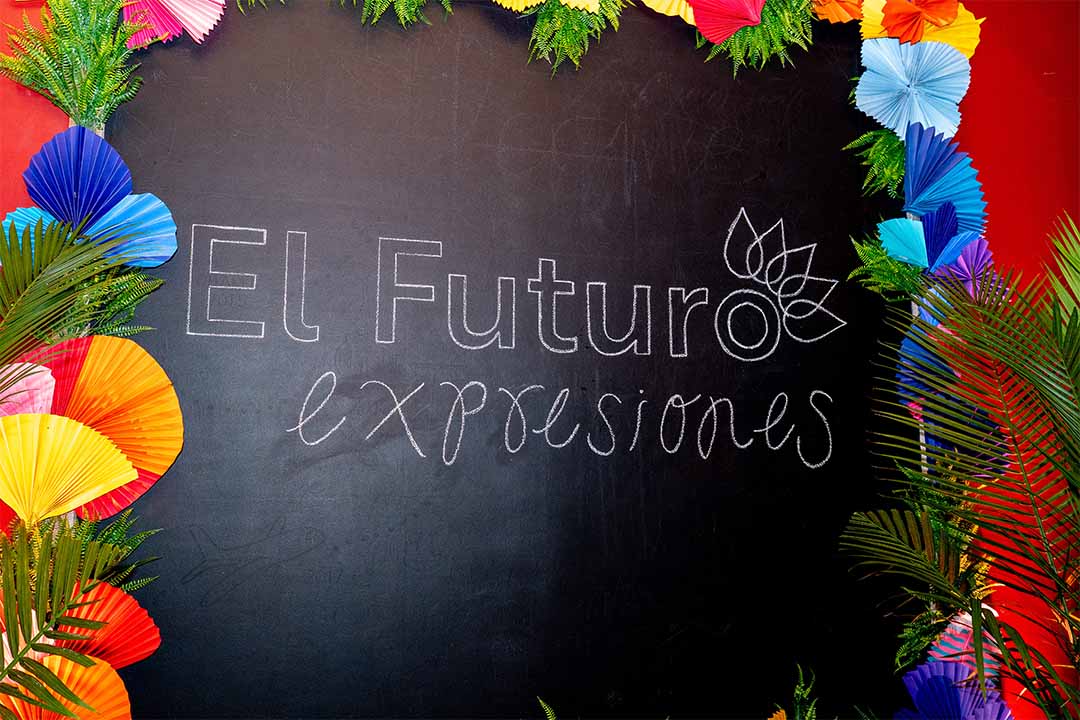 Every year, El Futuro host an Art Auction & Fundraiser in order to attract new supporters, raise funds for organizational sustainability, and uplift local artists and businesses.
EXPRESIONES y "cultura" (Expressions & Culture)
Every year's theme of Expresiones/Expressions, with a closer focus on cultural pride and reinforcing impact on optimal mental health. Culture is both something we are born into and something we create – much like mental health has synergistic and intertwined syndemic factors that can be both biological and environmental. We believe that by working in, and with, cultural knowledge and practices, we can obtain more meaningful healing for our community. As it is said: "la cultura cura." Likewise, culture – like mental health – is not a fixed thing but rather something in motion – as each individual and each generation incorporates the lessons of their ancestors while also exploring new paths.
Why this is important
The target population for El Futuro services are low-resource, un- and underinsured Latino families struggling with mental health symptoms in the Triangle region, especially during the COVID19 pandemic. This is one of our region's most marginalized communities and one that struggled with disproportionate rates of trauma exposure even before the pandemic. Approximately 85% of the clients we serve are un- or underinsured, and consistently 95% fall below 200% of poverty. Seventy percent of our clients are victims of crime, and when we last surveyed, 54% had arrived in our country as unaccompanied minors (meaning they migrated to the US without a parent or close adult relative). Typically about 40% of our clients are children, and we intentionally provide a two-generation approach to care, supporting parents who then are able to provide more nurturing environments for their children who are struggling with emotional challenges. In particular, the funds raised from the event are helping ensure continued access to services – for even more new patients and families – in the ongoing wake of increased levels of need due to these disproportionate impacts of the pandemic.
Thank you to our sponsors
Table Sponsors
Anne & Mark Paulson
C.R. Katie Eddings
Dennis Clements*
Ed Blount*
Latin-19
Merywen Wigley & Kevin Magill
Rocio Lopez* Rosa Gonzalez-Guarda
Sandra Polanco
Xan and Cory Coffman
*Special Supporters
Art Auction Committee
Angie Mejia
Bob Healy
Ed Blount
Estefania Castro
Hope Williams
Kathy & Richard Bruch
Kerry Brock
Lizbeth Turrubiartes
Luis Álvarez
Luke Smith
Madison McNair
Marina Fela-Castillo
Mary Coffman
Mary Hondermann
Melida Colindres
Sharon Mujica