TeleECHO Clinical Consultation Program:
Latinx Mental Health
Increasing Evidence-Based Practice Capacity in Latinx Mental Health Care
Join us Fridays 12PM-1:30PM
To register for our upcoming sessions and to stay in the loop of all our ECHO programming…
What does an El Futuro TeleECHO session look like?
Content based on a series model where we focus on a diagnosis or social issue in Latinx mental health
Sessions are 40% didactic, 60% collaborative case consultation
Topics such as assessment, evidence-based practices in adult and adolescent treatment and psychopharmocology are discussed
An open, non-judgmental learning environment!
Too often, clinicians in NC serving the Latinx community find themselves isolated and limited in their access to the latest knowledge and best practices.
As part of El Futuro's wider Latinx Mental Health Provider Network, La Mesita, our Project ECHO initiative will help mental health and primary care providers across the state receive expert case consultations and access to the latest research through the power of video consultation.
Moving knowledge, not patients:
Through El Futuro's ECHO initiative, providers will gain capacity to deliver best practices in mental healthcare for Latinxs. This allows clients across the state to receive the best care from their local providers. 

Reduced provider stress/isolation + increased knowledge/capacity = improved client health outcomes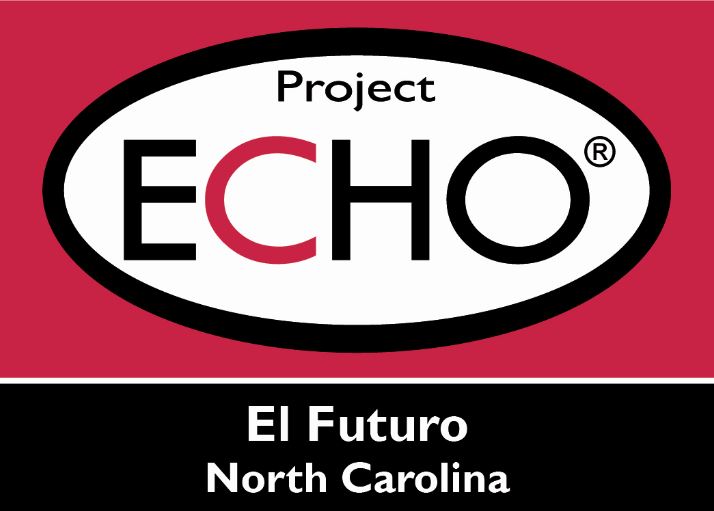 Upcoming El Futuro TeleECHO sessions
November

2021

Sun
Mon
Tue
Wed
Thu
Fri
Sat

5

El Futuro ECHO Series: LGBTQIA+ Latinx client care

•

19

El Futuro ECHO Series: LGBTQIA+ Latinx client care

•
Thank you to Greensboro AHEC for providing
continuing education credits for our ECHO!