La Mesita Latinx Mental
Health Provider Network
Why Latinx?
'Latinx' is a term that acknowledges the gender binary inherent in the Spanish language and attempts to be inclusive of the entirety of the gender spectrum. As a result of our targeted audience for our teaching and learning services, El Futuro has decided to use the term 'Latinx' in La Mesita programming. However, we continue to use the terms 'Latino/Latina' in our clinical work. We hold no expectation of other organizations or individuals to make similar linguistic decisions. 
Check out a video overview of our La Mesita programming!
In our years of experience providing mental health and substance use services to Latinx immigrant families, one thing has become clear to us — we need others in order to keep it up! We need community!
That's why we've built a network to connect people providing mental health services and substance use treatment to the Latinx community. We're calling the network "La Mesita" to keep in focus that the network is like coming around a table to talk, share, and learn together.
Interested in joining? Download the flyer below to learn more. Click this link to join the La Mesita Latinx Mental Health Provider Network! 
Upcoming La Mesita Programming:
February

2021

Sun
Mon
Tue
Wed
Thu
Fri
Sat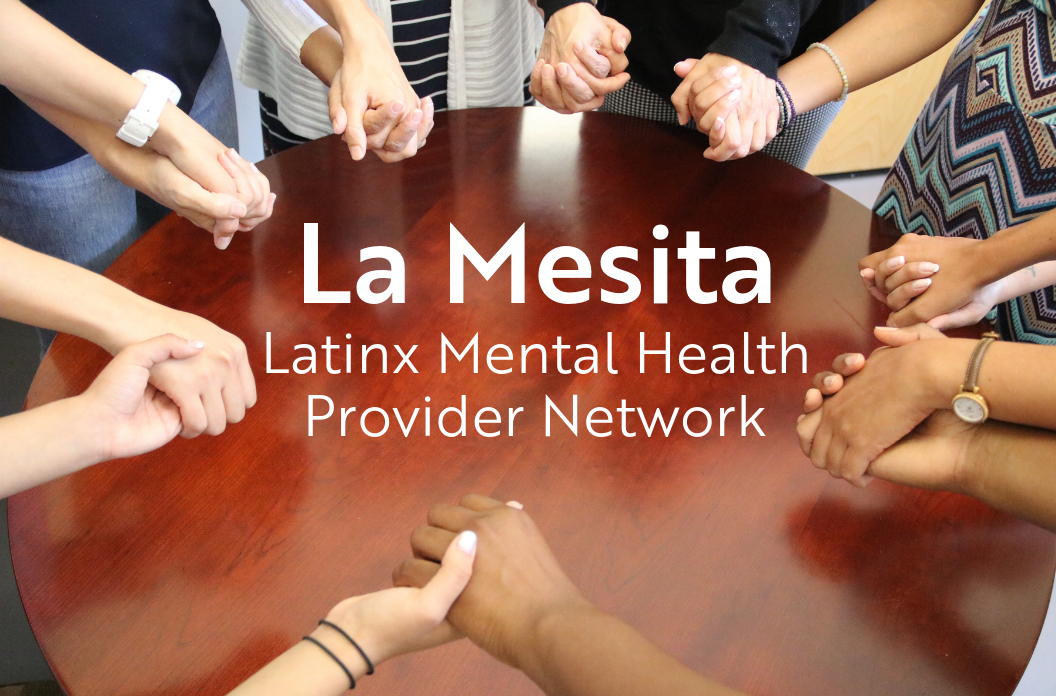 Thank you to The Duke Endowment, Blue Cross and Blue Shield of North Carolina, the Kate B. Reynolds Charitable Trust, North Carolina Area Health Education Centers (NC AHEC), and the Duke University Health System for their support of La Mesita: Latinx Mental Health Provider Network.