La Mesita Latine Mental
Health Professional Network
Check out a video overview of our La Mesita programming!
In El Futuro's years of experience providing community-based mental health services to Latine families in Central North Carolina a few things have become clear to us: The needs of the Latine community are not unique to the Triangle, and there is a wider community of providers across NC who need support in doing this difficult and important work.
That's why we've built a network to connect folks providing community-based services to Latines across North Carolina, and beyond . We named the network "La Mesita", with the idea that we want everyone to pull up a chair around our little table to talk, share and learn together.
Along with the goal of connecting providers across NC, we are invested in building our communities' capacities to provide the latest proven and research-driven services to the Latine community. We work towards that goal by providing low-cost and often free continuing education and professional development programming to help providers throughout North Carolina and beyond to best serve our Latine community.
Please join us around our little table!
Click on the images below
to read more about La Mesita's training and education programs!
Our growing network of more than 1300 professionals serving the Latine community across North Carolina and beyond has representation from medical and behavioral health providers, social workers, students, lawyers, teachers and professors, project managers and more.  Through our training programs, outreach, and La Mesita ambassador program, we hope to continue growing our reach!
Meet our Network Ambassadors
We wish La Mesita could be everywhere at once — luckily we have our La Mesita Network Ambassadors! Our Ambassadors share La Mesita programming information with their networks in their part of North Carolina while reporting back to us the specific needs of that region. The work of our Ambassadors has been integral in growing our network.
Click on the photos below to learn a bit more about our awsome Ambassadors!
Angela Cano-Johnson, LCSW, LISW-CP, CCATP-CA
MECKLENBURG
Angela Cano-Johnson is a Licensed Clinical Social Worker and Clinical Director of Cano Family Services, in Charlotte, North Carolina. Cano Family Services is a mental health outpatient agency with trauma informed treatment programs that serve children, adults and families. The organization also provides school-based mental health services across four school districts in North Carolina.
Angela has worked as a social worker for 20 years and has been the Clinical Director of Cano Family Services for over 6 years. She is a contributing panelist for the annual Latinx Mental Health Summit hosted by UNCC as well as an ambassador for Latinx Mental Health through her work with El Futuro in Durham, NC.
She is passionate about serving Latinx families, advocating for positive change & equal access as well as working towards increasing cultural awareness in her community.
Angela.Cano@CanoFamilyServices.com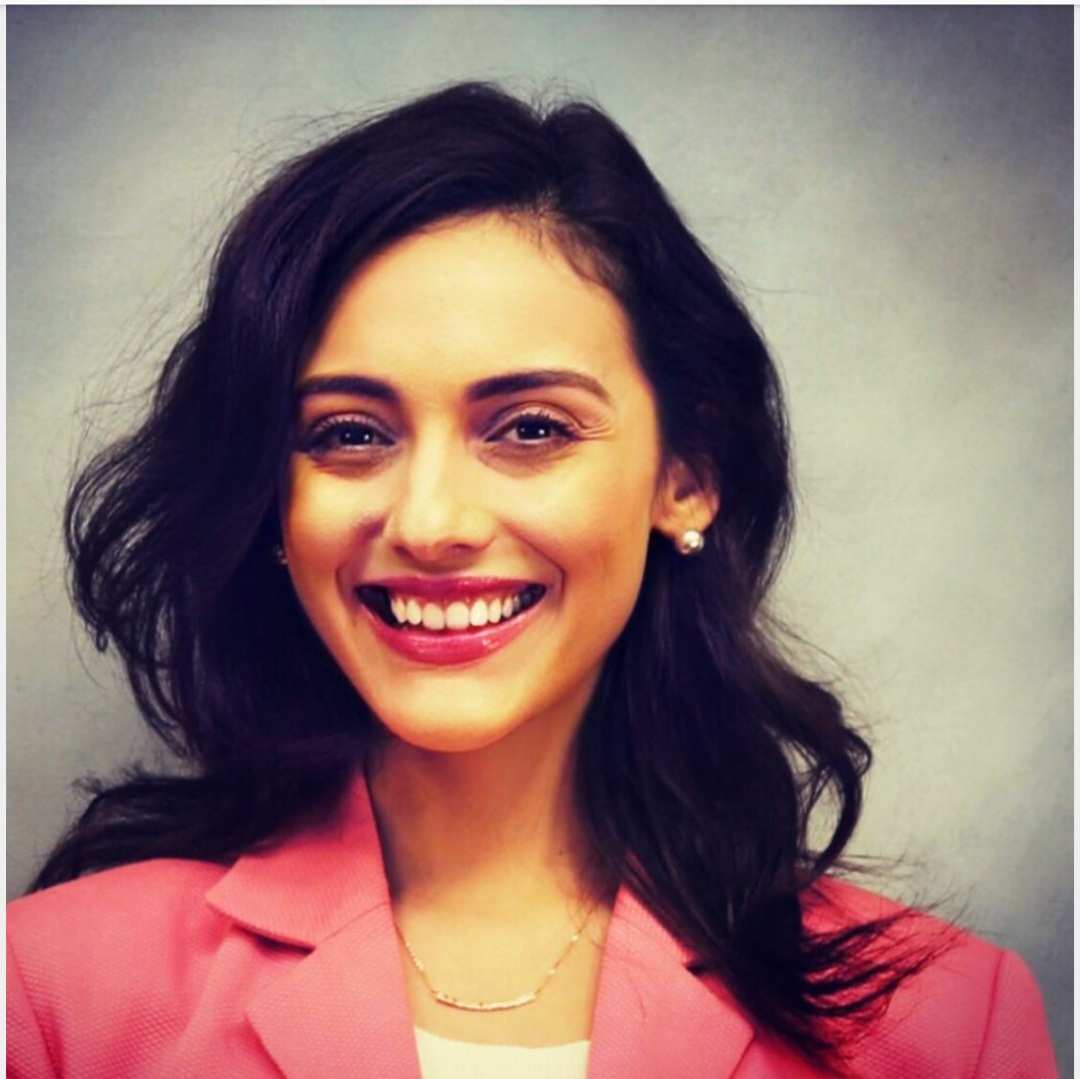 Ana Cabello-De la Garza, MSW, MPH
BUNCOMBE
Ana Cabello-De la Garza, MSW, MPH, is a senior program manager at UNC Health Sciences at MAHEC where she leads regional and statewide projects that equitably support communities to achieve their human right of optimal health throughout the life course. Her work focuses on inter-professional education, advocacy, research and policy. She is also the chair for the consumer work group of the National Preconception Health and Healthcare Initiative that focuses on reproductive health, health promotion, and disease prevention. Ana's work is focused on health equity with an intersectional lens and includes strategic planning, systems thinking, and collaborative research. Ana earned her masters of public health and social work at the University of North Carolina at Chapel Hill.
Sasha Giles, LCSW
GUILFORD
Sasha has over 10 years of experience working with Children, Youth, and Families in inpatient facilities and community settings.
Additionally, Ms. Giles has over 3 years of experience providing integrated behavioral healthcare services to support total health and wellness between the mind and the body.​
Jenny Lopez
HAYWOOD
Jenny Lopez is a domestic violence specialist and for nearly two decades has advocated for underserved survivors in the United States and her native home of Colombia. She has a bachelor's degree in Psychology from Universidad de la Sabana in Colombia, a master's degree in Family Violence Intervention from University of Barcelona in Spain, and is in her second year of her MSW from Loyola University Chicago. Jenny works as the Immigrant Outreach Program Director at the 30th Judicial Alliance, an agency that serves immigrant victims of crime residing in the seven far western counties of North Carolina. Jenny is also an AAUW grantee and holds a certificate on trauma and recovery from Harvard Medical School. You can contact Jenny at jencounsel@gmail.com
Christy Garcia, MA, LCMHC
GASTON
I work full-time in the school system providing mental health consultation and crisis assistance for students at all of our schools. I love being able to support our children and teens in their mental health well-being so they can be successful at school and in life! I also enjoy providing therapy in Spanish and English and therefore have continued to provide this on a part-time basis to children, teens, and adults. I have special interest and training in providing trauma-focused therapy, working with those experiencing stress, anxiety, depression, and working with parents and families. Lastly, I am passionate about collaborating with individuals and systems to create more support for our Latinx community in Gaston County as I want to see everyone with the same opportunity to access quality mental health care, education, and other support.
clgarcia@gaston.k12.nc.us (Gaston County Schools); cgarcia@cgarciacounseling.org (private practice)
Lorena I. Gonzalez, LCMHC, LPC, LCAS
CABARRUS
Ms. Lorena I. Gonzalez is a Mental Health Counselor in Concord, NC with special training and skill in working with individuals, groups and communities to improve mental health dysfunctions by discussing emotions and experiences, then prescribing custom holistic solutions. As a Mental Health Counselor, Lorena I. Gonzalez, LCAS, LPC, LCMHC performs assessments and diagnostics, psychotherapy, treatment planning, and crisis management. Mental Health Counseling is flexible, consumer-driven therapy that combines psychotherapy with practical, problem resolution strategies. Significant diseases and conditions treated by Mental Health Counselors include substance abuse, anger management, bullying, depression, anxiety, relationships, self-image, and LGBTQ issues. Medical tests, procedures and therapies provided by Mental Health Counselors include listening compassionately, analyzing emotions and experiences, determining client goals and insights, developing holistic therapeutic strategies for good mental health.
Upcoming La Mesita Programming:
January

2023

Sun
Mon
Tue
Wed
Thu
Fri
Sat
Why 'Latine?'
'Latine' is a term that acknowledges the gender binary inherent in the Spanish language and attempts to be inclusive of the entirety of the gender spectrum. As a result of our targeted audience for our teaching and learning services, El Futuro has decided to use the term 'Latine' in La Mesita programming. However, we continue to use the terms 'Latino/Latina/Latinx' in our clinical work. We hold no expectation of other organizations or individuals to make similar linguistic decisions. 
La Mesita programming aims to improve the mental health of Latine families across North Carolina. At El Futuro, 70% of our clients qualify as victims of crime according to the Governor's Crime Commission definition. Because we expect other providers may see similar numbers in the Latine community throughout the state, we seek to build capacity to serve victims of crime, as well as all Latine families, through our diverse training offerings.

Behaviors and/or Comments of Concern Response Policy
We have carefully modeled the environment around our learning activities to be one characterized by mutual collegiality, kindness, and a commitment to constant learning. This environment allows for providers of all disciplines, regardless of their level of experience, to feel comfortable in taking part in and benefiting from our programming. It is our hope that all La Mesita members will join us in preserving this environment we have cultivated over the years through your participation across our programming.
Please reach out to us with any concerns or with questions regarding our policies at lamesita@elfuturo-nc.org.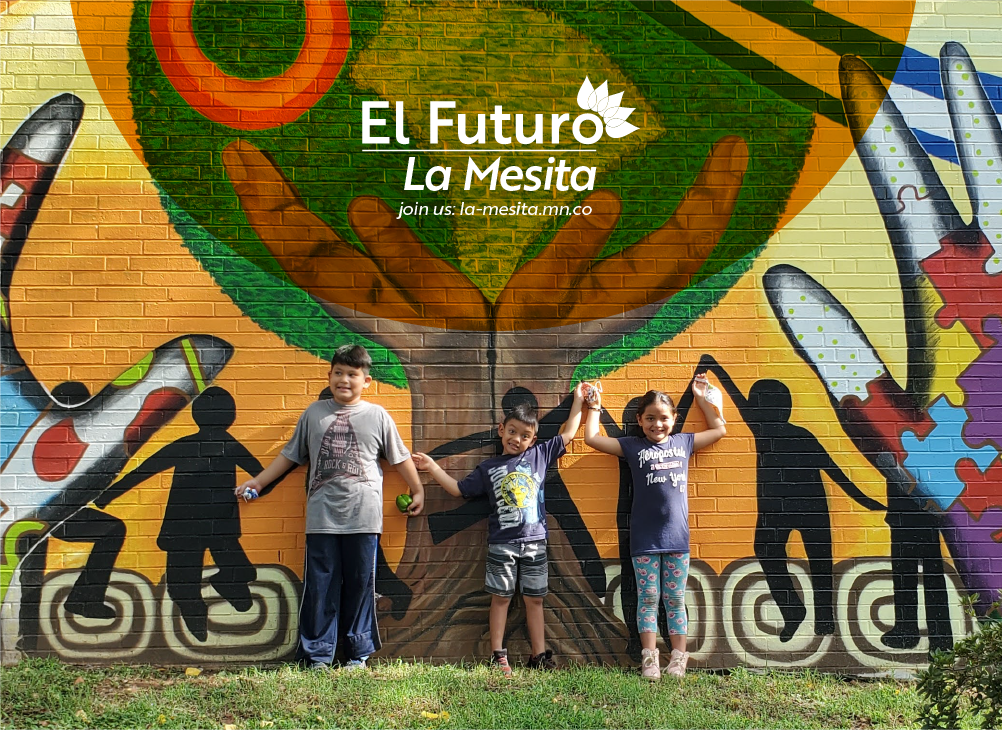 Thank you to The Duke Endowment, Blue Cross and Blue Shield of North Carolina, the Kate B. Reynolds Charitable Trust, North Carolina Area Health Education Centers (NC AHEC), and the Duke University Health System for their support of La Mesita: Latine Mental Health Provider Network.