El Futuro ofrece programas de capacitación muy buscados, los cuales atraen a estudiantes de muchas escuelas profesionales locales y programas de capacitación. Atraemos estudiantes de maestría en medicina, médicos residentes, becarios de psicología, estudiantes de trabajo social, estudiantes de teología y otros estudiantes profesionales que vienen a El Futuro para recibir una capacitación única. Tenemos la suerte de poder ofrecerla, en conjunto con los Centros de educación para la salud del área de Carolina del Norte (NC AHEC), para estudiantes.
Solo quiero darles las gracias a todos ustedes por este magnífico año en El Futuro.  No solo por todo lo que aprendí en relación al trabajo social, sino también porque no se puede pedir un mejor grupo de personas con quienes trabajar. Todos y cada uno de ustedes son extremadamente talentosos, cariñosos y eficientes en lo que hacen. ¡Gracias por "enseñarme el oficio" y por hacer que mi trabajo de campo haya sido una experiencia tan positiva!
No tengo palabras para expresar lo mucho que su orientación me ha ayudado últimamente. Actualmente estoy trabajando en una Clínica de Ginecología y Obstetricia los miércoles y más de la mitad de los pacientes hablan solo en Español.  Me cuesta expresar en pocas palabras lo mucho que el personal de El Futuro me ha ayudado a aprender a tratar a los pacientes de manera respetuosa y útil. Literalmente, gracias a ustedes soy un mejor psiquiatra…y estoy muy feliz de haberlos acompañado en este viaje.
Nuestros becarios y residentes actuales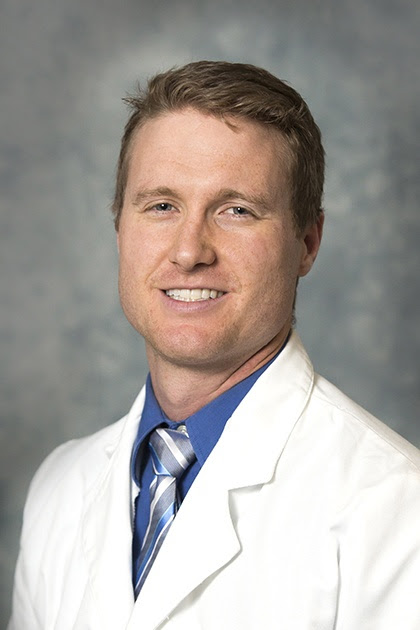 Clay Cooper, MD, MBA
Residente en medicina familiar
Lea la declaración personal de la Dra. Cooper sobre su asignación en la Facultad de medicina familiar de Duke
aquí
.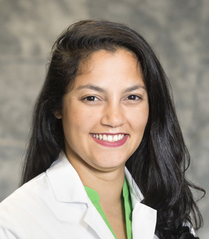 Gaby Plasencia, MD
Gaby grew up in Miami, Florida and spent summers in Dominican Republic with her family. She went to undergraduate school at the University of Florida and medical school at Loyola University in Chicago. Her interest in mental health care as a primary care provider, learning more about specific barriers to and strategies for mental health care to Spanish speaking populations, and learning how to engage with the community bring her to El Futuro.
 In her free time, Gaby loves to dance. She grew up dancing Flamenco and actually danced semi-professionally with a dance company that travelled to Mexico for performances. When she's not dancing, she loves watching stand-up comedy at home.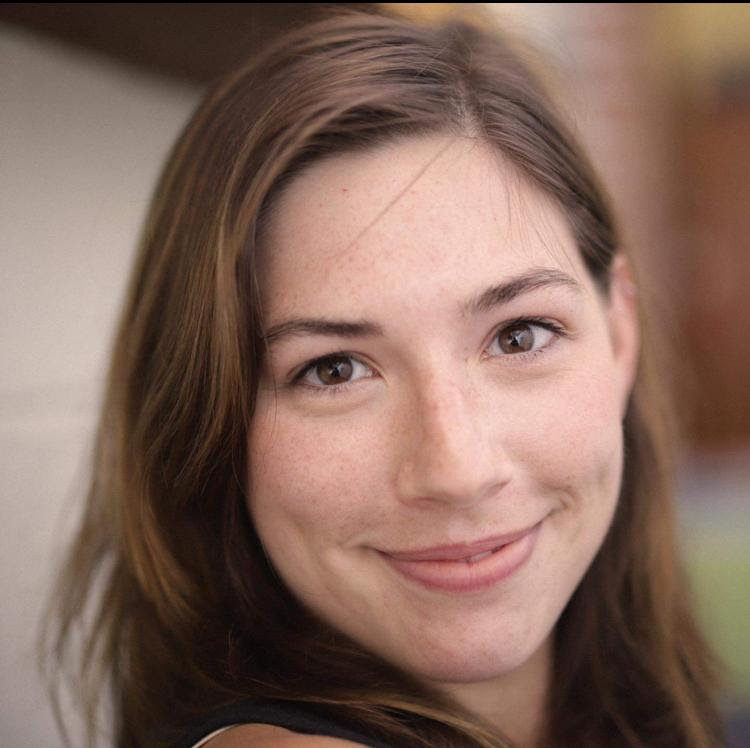 Melissa McGovern
Social Work intern
Melissa was born and raised in Upstate, New York, and lived in El Salvador before moving to North Carolina in 2016. She received her BA in Anthropology and Sociology at Le Moyne college in Syracuse, New York, and spent three years as a research assistant at the Duke Global Health Institute, working on projects focused around child development and resiliency. Melissa is also a registered yoga teacher (RYT), and in her free time she loves to practice yoga, paint, and cook with friends and loved ones. She is passionate about advocating for and supporting the Latinx community, especially when it comes to holistic health. It is an honor to learn from El Futuro through all the amazing work being done here! Helping people overcome the barriers they face in getting the resources they need is very important to her, and she dreams of a day where mental healthcare is accessible for every single person.
Melissa has a very eclectic taste in music, she listens to everything from The Beatles to Bossa Nova, to Rosalía, and is always down to talk music!
Jonathan Fricke, MD
Residente en medicina familiar
Yo crecí en un pequeño pueblo llamado Baraboo, Wisconsin, el hogar del circo de los Ringling Brothers y de algunos parques estatales de maravilla. Me mudé a Milwaukee para atender la universidad Wisconsin Lutheran. Allí, me apasioné por la salud comunitaria mientras daba clases de inglés a inmigrantes latinos y elaboraba actividades de arte culturalmente apropiadas en un centro diurno para adultos mayores. Yo estudié en la Facultad de medicina en Madison en la Universidad de Wisconsin, donde tuve la fortuna de ser parte del programa MD-MPH, por el cual pasé tiempo en Guatemala y trabajé con un programa de alfabetización temprana llamado Reach Out and Read (Tiende la mano y lee).
Escogí UNC porque me encanta el "Carolina Blue" (Azul Carolina). Otras razones incluyen que el profesorado, residentes, y el personal hicieron un esfuerzo adicional para asegurar que mi esposa y yo nos sintiéramos en casa el día de la entrevista. El profesorado estaba entusiasmado sobre las comunidades desatendidas, y para pensar de nuevo sobre la atención primaria. Al parecer, sus residentes les encanta lo que están haciendo. Yo siento que todavía no tengo un aprecio de todas las oportunidades que van a surgir como resultado de hacer la residencia en un gran lugar como UNC.
Más allá de la medicina, a mi esposa, Paige, y a mí nos gusta ir a nuevos restaurantes, correr juntos (nos encantan los senderos en Umstead State Park), y mirar documentales. Hemos empezado a hacer excursiones con mochila en los últimos dos años y estamos enganchados. También me encanta hacer música, y trato de tocar el piano y el ukulele tan seguido como puedo.
Ivan Dario Escobar Roldan, MD
Ivan grew up in Cali, Colombia and went to medical school at Universidad del Valle. He moved to the US to complete his psychiatry residency at Duke, he is currently in his third year of residency. He comes to El Futuro to be part of the work we are doing for the Hispanic community in North Carolina and he wants to be a part of it.
Ivan likes the outdoors, hiking, biking, bird watching, and photography. He also enjoys a nice conversation over a cold beer.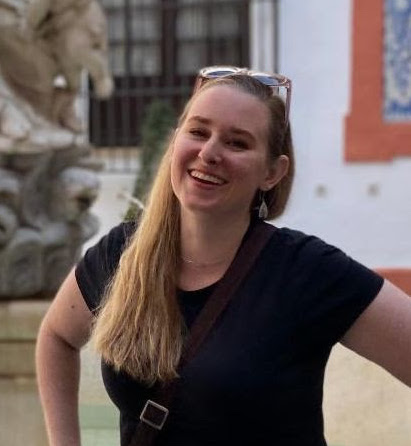 Skylar Gross
Social Work Intern
She was born in Chapel Hill, North Carolina, however her mother was in the military so they moved every few years. The longest duration of her childhood was spent on O'ahu, Hawai'i where she attended 'Iolani School, and spent the majority of her time painting, swimming, scuba diving, and competing in outrigger canoe races. While living in Hawai'i, she was very fortunate to learn about the rich history and culture of the Native Hawaiians, but also became aware of the major social injustices that they faced which led to her initial interest in becoming a social worker. After moving back to the mainland, she graduated from North Carolina State University with a BA in Spanish Language and Literature. Over the years she has had the privilege of working with many incredible youths and families from the Latinx community, and while searching for more opportunities to do so, she found El Futuro and felt inspired to join the team! In her free time, she can be found painting, sketching, reading, or swimming.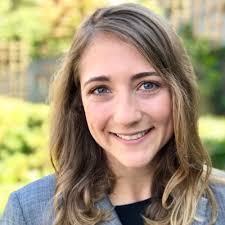 Nikki Steinsiek, MD
Residente en Psiquiatría
Nikki was born in Arkansas and moved with her family to Ashland, Oregon in middle school. She attended medical school at Oregon Health and Science University in Portland, Oregon. Growing up in rural Oregon, she became aware of health and social inequalities faced by Latinx migrant farm workers at an early age. She has since developed a passion for working with migrant, immigrant, and Spanish speaking communities.
 Nikki's hobbies include running, mountain biking, rock climbing, cooking, and playing music.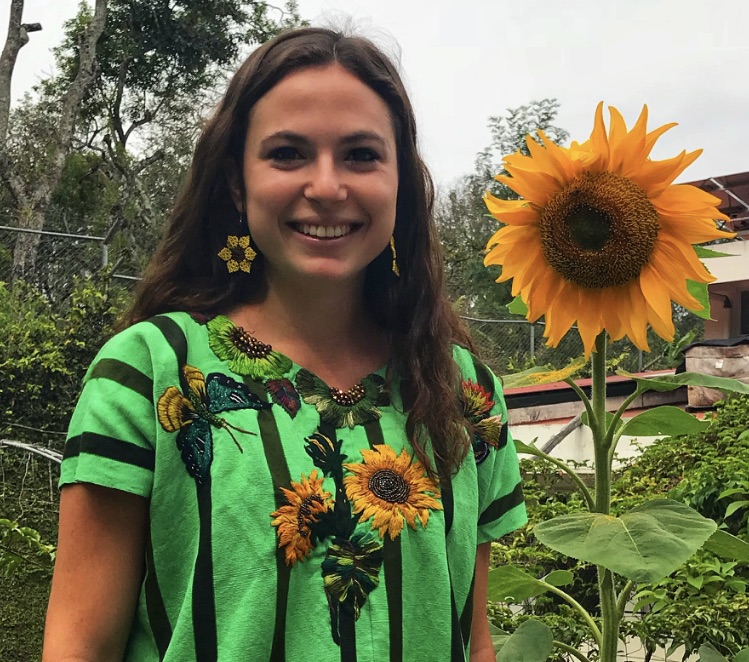 Sophie Litwin
School Psychology intern
She was born in New York, grew up in New Jersey, and completed her undergraduate degree at the University of Pennsylvania, where she double majored in Psychology and Hispanic Studies and minored in Urban Education.After graduating from college, she worked as an English Teaching Assistant at a public high school in Atlixco, Puebla, Mexico for nine months through the Fulbright-García Robles Program. She then worked as the Communications and Maternal Infant Program Assistant at a hospital in Santiago Atitlán, Guatemala. As the Bilingual Parent Liaison at Forest View Elementary School in Durham, she has worked closely with the social worker to refer Spanish-speaking students to El Futuro. She has noticed the need for school-based bilingual mental health services, since many of the students who are referred do not end up seeking treatment due to stigma, undocumented status, lack of insurance/ transportation, language barrier, cost, etc. She hopes to help fill this gap in the system by applying her school psychology training.
In her free time, Sophie enjoys painting and drawing, cooking, dancing, hiking, traveling, and spending time with animals.
Dennise Guerra
Social Work Intern
She grew up on the border of Mexico and South Texas. Although the Mexican border is not known to be the prettiest part of Mexico, she loved growing up there! It's a place with a unique culture, very specific to that area. The people of the border are smart, creative, and have access to the best of both countries. She moved to San Antonio, Texas in 4th grade and where she started ESL classes along with the regular curriculum. Dennise then moved to North Carolina in 1994.
Dennise received her undergraduate degree from Meredith College and she is currently working on her MSW at UNC Chapel Hill. Even though her degree was in psychology, the 14 years that she has worked in the human services field she did mostly social work because of the demand for bilingual people in that field.