Internships and Residencies
El Futuro offers a highly sought after training program that attracts students from many local professional schools and training programs. We attract medical students, resident physicians, psychology interns, masters level social work students, divinity students, and other professional students to come to El Futuro for a one-of-a-kind training experience. 
El Futuro offers residencies, internships, field work, and practicum opportunities to provide students from a wide variety of educational disciplines the opportunity to apply traditional academic classroom learning to actual clinical experiences in a multi-program setting.  
We offer internships and residencies in our Durham clinic, with limited opportunities at our Siler City clinic location. 
Graduate level clinical internships
The Clinical Learners program for social work, marriage and family therapy, counseling psychology, and counseling students is a valued part of our clinical program at El Futuro.  Our interns and practicum students learn how to provide trauma-informed, culturally-relevant psychotherapy in a challenging and supportive environment. El Futuro has hosted clinical interns and practicum students from graduate programs of social work, counseling, marriage and family therapy, and counseling psychology.  Interns receive weekly individual supervision from a qualified supervisor at El Futuro, and are also encouraged to participate in monthly group and specialized supervision. For more information and to express your interest, please email: learners@elfuturo-nc.org.
We are fortunate to partner with the North Carolina Area Health Education Centers (NC AHEC) to provide this unique training experience for medical students and resident physicians. El Futuro is an AHEC Center of Excellence.
I just wanted to thank all of you for making my year at El Futuro a great one. Not only did I learn a lot from being there social work-wise, but I could not have asked for a better group of people with whom to work. Each of you is extremely talented, caring, and good at what you do. Thanks for "showing me the ropes" and making my field placement a really positive experience!
I can't tell you how invaluable your guidance has been lately. I'm currently in an Ob-Gyn clinic every Wednesday and more than half of my patients speak Spanish only. I have a hard time expressing succinctly how much the entire staff at El Futuro has helped me learn how to approach patients in a respectful and helpful way. You guys literally made me a better psychiatrist…and I was happy to be along for the ride.
Our Current Residents and Interns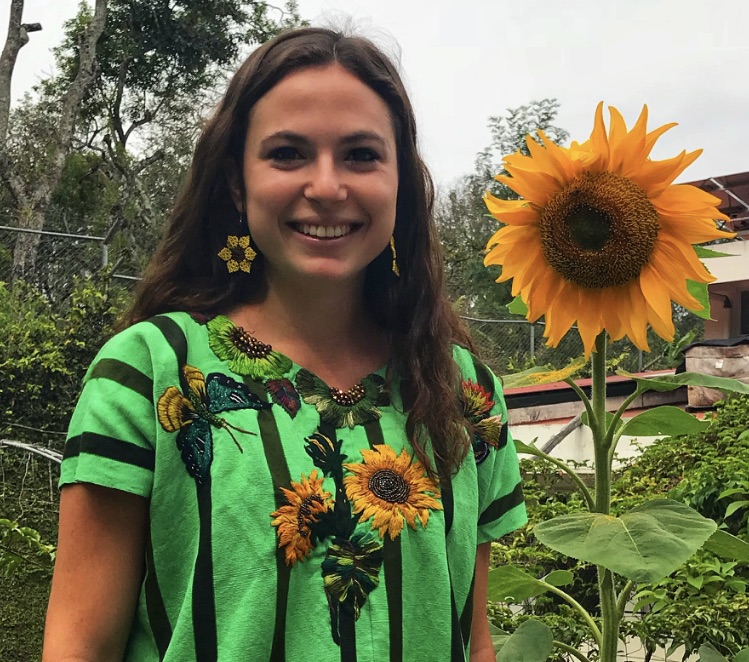 Sophie Litwin
School Psychology resident
She was born in New York, grew up in New Jersey, and completed her undergraduate degree at the University of Pennsylvania, where she double majored in Psychology and Hispanic Studies and minored in Urban Education.After graduating from college, she worked as an English Teaching Assistant at a public high school in Atlixco, Puebla, Mexico for nine months through the Fulbright-García Robles Program. She then worked as the Communications and Maternal Infant Program Assistant at a hospital in Santiago Atitlán, Guatemala. As the Bilingual Parent Liaison at Forest View Elementary School in Durham, she has worked closely with the social worker to refer Spanish-speaking students to El Futuro. She has noticed the need for school-based bilingual mental health services, since many of the students who are referred do not end up seeking treatment due to stigma, undocumented status, lack of insurance/ transportation, language barrier, cost, etc. She hopes to help fill this gap in the system by applying her school psychology training.
In her free time, Sophie enjoys painting and drawing, cooking, dancing, hiking, traveling, and spending time with animals.
Xionmara Nieves Alvardo
Resident Physician, MD
My name is Xiomara Nieves, born and raised in Puerto Rico. I studied Biology sciences and then started Med school at PR. I moved to NC for my training in psychiatry. I love to dance, eat, and gather with family and friends. I have a pet bunny who's name is Bonito, and he definitely is!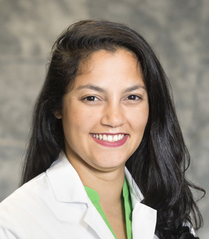 Gaby Plasencia
Resident Physician, MD
Gaby grew up in Miami, Florida and spent summers in Dominican Republic with her family. She went to undergraduate school at the University of Florida and medical school at Loyola University in Chicago. Her interest in mental health care as a primary care provider, learning more about specific barriers to and strategies for mental health care to Spanish speaking populations, and learning how to engage with the community bring her to El Futuro.
 In her free time, Gaby loves to dance. She grew up dancing Flamenco and actually danced semi-professionally with a dance company that travelled to Mexico for performances. When she's not dancing, she loves watching stand-up comedy at home.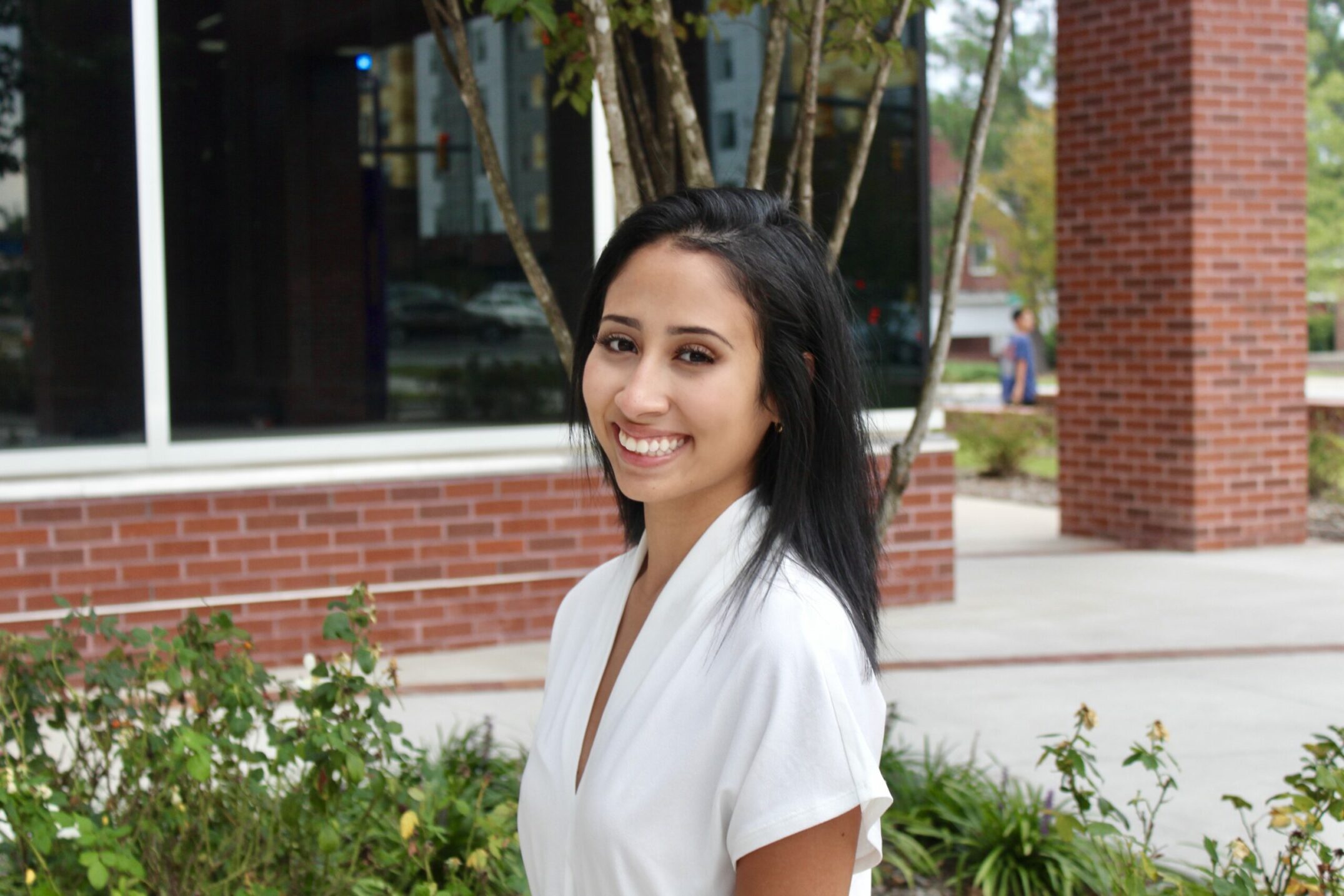 Gabriela Rojas
Intern
Gabriela was born and raised in Venezuela and moved to the USA at age fifteen. She completed her psychology undergraduate degree at East Carolina University and is currently working on her Masters in Counseling at the same university. She is a registered behavior technician and works supporting children with Autism. Spanish is her first language, so she has always been interested in working with the Latino community. She loves the work that El Futuro is doing to help the community and she is excited to be a part of it. Some of her hobbies include Zumba, watching movies, and going hiking.
Brooke Becker
Resident Physician, MD
Brooke grew up in Birmingham, AL, a really lovely city with plenty of fried food and humid weather. After finishing college at Vanderbilt in Nashville, TN, she moved back to Birmingham for medical school at UAB School of Medicine. She is currently in psychiatry residency at UNC.
Learning Spanish has been one of the greatest joys in her life so far – whether through the classroom, studying abroad, working as a medical interpreter, or spending time with gracious friends & coworkers who are native Spanish speakers. Finding a residency program that offered opportunities to train intentionally in Spanish was a true blessing, and she is really grateful to be a part of El Futuro this year.
Outside of work, she enjoys being outside, spending time with her family and dog, cooking and eating good food, and books in all forms!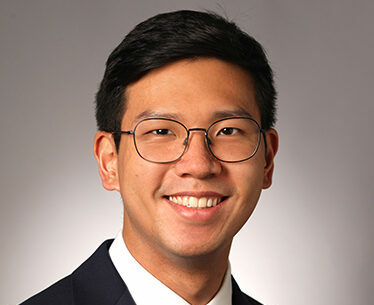 David Suh
Resident Physician, MD
David Suh is a second-year psychiatry resident at UNC. He's starting his year-long community psychiatry experience at El Futuro this year as a part of his residency program and is very excited to do so! He's originally from South Korea and came over to the U.S. when he was 12 years old. He went to Washington University in St. Louis for college and Vanderbilt University for medical school. He started learning Spanish in high school and majored it in college. During his free time, he likes to go to art crawls, listen to live music, and get bubble tea.
Sandra Candelario
Intern
Sandra is a graduate student at the UNC School of Social Work and is completing an internship at El Futuro. Though born in the US, she grew up in Veracruz, Mexico, in a small rural community, surrounded by nature and a beautiful river. At 12 years old she returned to the US with the purpose of obtaining a higher education and of financially supporting her family. She attended the University of North Carolina at Greensboro where she obtained a Bachelor's of Arts degree in French and Francophone Studies and in Global Languages and Communities. Her future aspiration is to work with immigrant and refugee communities facilitating their access to needed services, resources, and information. Currently, she also works as a part-time financial representative, helping families and individuals become properly protected, debt-free, and financially independent. During her spare time she likes cooking and watching movies with her family.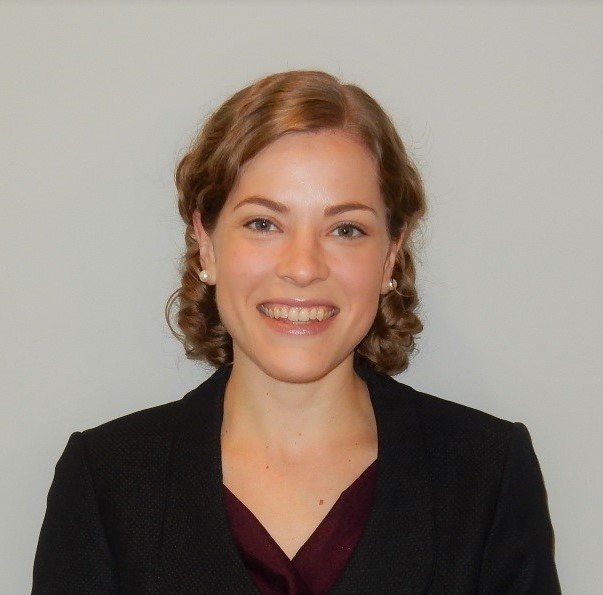 Alissa Hutto
Resident Physician, MD
Alissa grew up down the road in Chapel Hill, NC, went to the University of Virginia for undergrad, and returned to UNC for medical school. She is now in her fourth year of psychiatry residency at UNC and is excited to get to spend some time this year at El Futuro. This isn't her first time here- she briefly shadowed at El Futuro after returning from studying abroad in Peru in 2010. She started learning Spanish in Peru and later lived in Quetzaltenango, Guatemala. She was able to continue learning medical Spanish in medical school and has been very fortunate to be able to travel widely in Latin America. Alissa finds it very rewarding to be able to provide psychiatric care for a diverse group of North Carolinians in their native language. After her last year of residency she hopes to complete a fellowship in Consultation-Liaison psychiatry and stay and practice in the Triangle area. When not at work, Alissa enjoys cooking from a range of cuisines, hiking, and trying to keep her plants alive.