Internships and Residencies
El Futuro offers a highly sought after training program that attracts students from many local professional schools and training programs. We attract medical students, resident physicians, psychology interns, masters level social work students, divinity students, and other professional students to come to El Futuro for a one-of-a-kind training experience. 
El Futuro offers residencies, internships, field work, and practicum opportunities to provide students from a wide variety of educational disciplines the opportunity to apply traditional academic classroom learning to actual clinical experiences in a multi-program setting.  
We offer internships and residencies in our Durham clinic, with limited opportunities at our Siler City clinic location. 
Graduate level clinical internships
The Clinical Learners program for social work, marriage and family therapy, counseling psychology, and counseling students is a valued part of our clinical program at El Futuro.  Our interns and practicum students learn how to provide trauma-informed, culturally-relevant psychotherapy in a challenging and supportive environment. El Futuro has hosted clinical interns and practicum students from graduate programs of social work, counseling, marriage and family therapy, and counseling psychology.  Interns receive weekly individual supervision from a qualified supervisor at El Futuro, and are also encouraged to participate in monthly group and specialized supervision. For more information and to express your interest, please email: learners@elfuturo-nc.org.
We are fortunate to partner with the North Carolina Area Health Education Centers (NC AHEC) to provide this unique training experience for medical students and resident physicians. El Futuro is an AHEC Center of Excellence.
I just wanted to thank all of you for making my year at El Futuro a great one. Not only did I learn a lot from being there social work-wise, but I could not have asked for a better group of people with whom to work. Each of you is extremely talented, caring, and good at what you do. Thanks for "showing me the ropes" and making my field placement a really positive experience!
I can't tell you how invaluable your guidance has been lately. I'm currently in an Ob-Gyn clinic every Wednesday and more than half of my patients speak Spanish only. I have a hard time expressing succinctly how much the entire staff at El Futuro has helped me learn how to approach patients in a respectful and helpful way. You guys literally made me a better psychiatrist…and I was happy to be along for the ride.
Our Current Residents and Interns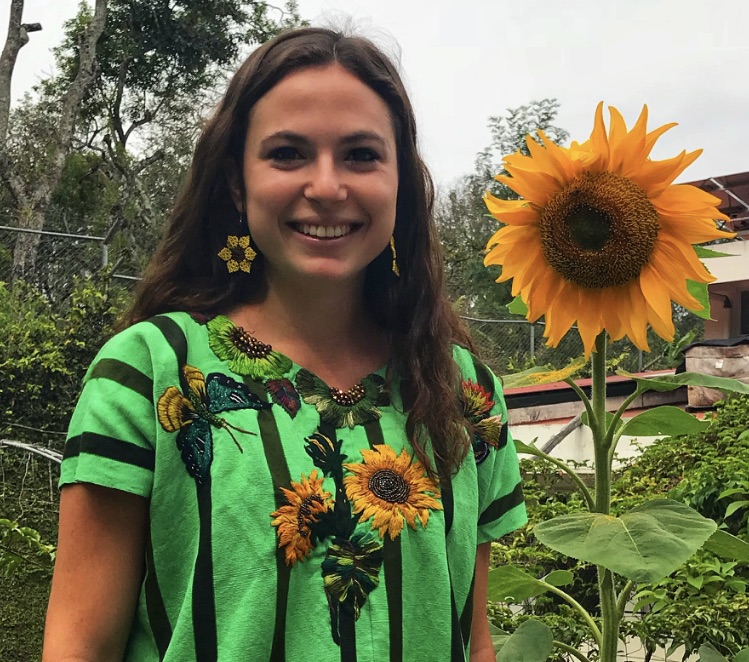 Sophie Litwin
School Psychology resident
She was born in New York, grew up in New Jersey, and completed her undergraduate degree at the University of Pennsylvania, where she double majored in Psychology and Hispanic Studies and minored in Urban Education.After graduating from college, she worked as an English Teaching Assistant at a public high school in Atlixco, Puebla, Mexico for nine months through the Fulbright-García Robles Program. She then worked as the Communications and Maternal Infant Program Assistant at a hospital in Santiago Atitlán, Guatemala. As the Bilingual Parent Liaison at Forest View Elementary School in Durham, she has worked closely with the social worker to refer Spanish-speaking students to El Futuro. She has noticed the need for school-based bilingual mental health services, since many of the students who are referred do not end up seeking treatment due to stigma, undocumented status, lack of insurance/ transportation, language barrier, cost, etc. She hopes to help fill this gap in the system by applying her school psychology training.
In her free time, Sophie enjoys painting and drawing, cooking, dancing, hiking, traveling, and spending time with animals.
Jonathan Nahmias
Psychology resident
He is a Duke psychiatry resident excited to learn from the patients and staff at El Futuro. He is originally from Tulsa, Oklahoma, and learned Spanish later in life while living in Colima, Mexico. After a year's stay, he returned to the United States where worked as a Spanish interpreter until starting Medical School. As he spent more time with the Latinos and other immigrants, he developed great admiration for them. They made him want to meet more people, understand them on a deeper level, and connect with them. It ultimately made him seek a career in psychiatry. He specially requested to train at El Futuro to spend time with Latinos, who he has come to deeply respect.
Tala Akkawi
Psychology resident
Tala is a first-generation Arab-American (both my parents immigrated from Jordan), born and raised in the Chicago area. She studied Spanish at Loyola University Chicago and then went to medical school in Puerto Rico. When applying for a psychiatry residency, She wanted a program that served the Latino community and El Futuro was one of the reasons she wanted to come to UNC! In her free time, she likes to explore local bookstores & coffee shops in the Triangle. Recent good read: Island Beneath the Sea. She has also recently started building DIY miniature models that are adorable.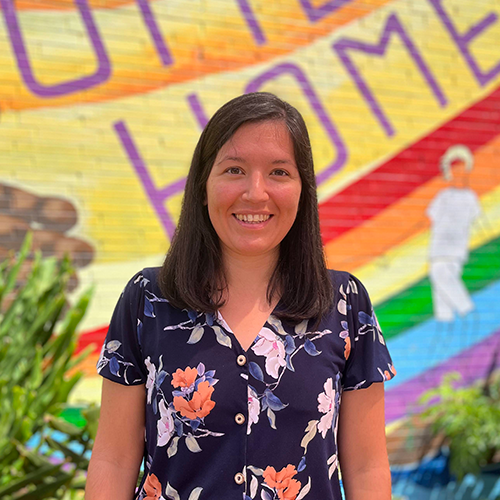 Katie Gaffney
Child and Adolescent Psychiatrist resident
Katie is a Child and Adolescent Psychiatrist-in-training at UNC Hospitals. She graduated from Boston University and went to medical school at the University of Illinois. She is from Chicago and is delighted by the warm weather and great hiking here in the Triangle. Katie lives in Chapel Hill with her family. She loves to sing, cook, travel and grow as a parent to her two young daughters. Favorite Song: "How Far I'll Go" from Moana
If you are a student or a clinical learner, please send us your questions or requests using this form: