El Futuro's "Freedom to Be" consists of a Social Media Movement, Art Preview, Raffle, Silent Auction and Virtual Live Auction. With this event, we can work together to support El Futuro's mission and help Latino families access mental health and substance use treatment services. Money raised will support El Futuro's mission, and, through the auction and events, also support Latino artists and local businesses. Thank you for your support!
If you want to participate, go HERE and register (create your login and password). Also, you can check our promo event video HERE. Organizer: eevans@elfuturo-nc.org You don't want to miss out!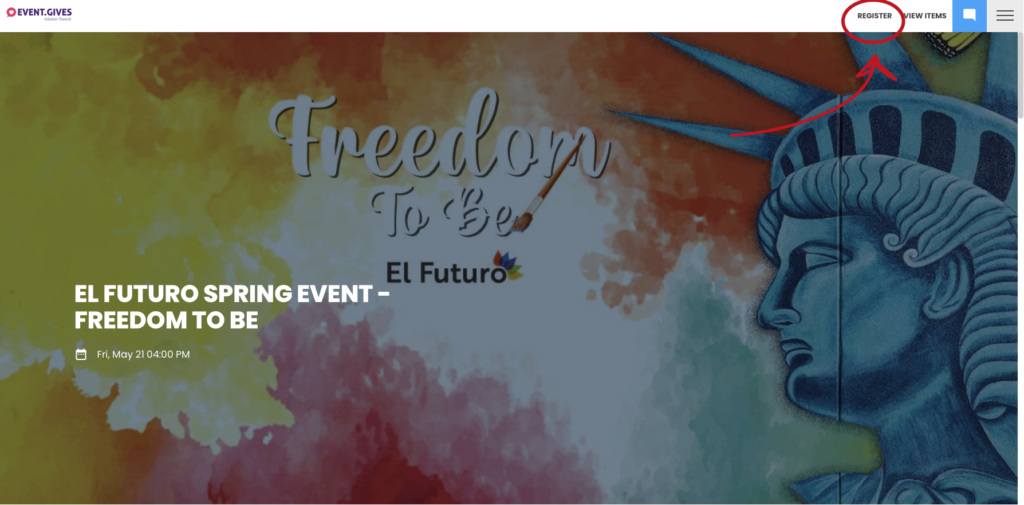 Event Details
Social Media Movement
#freedomtobe on Facebook, Instagram, Twitter and share with us how do you feel free.
Art Preview
Wednesday, May 12, 2021, from 4:30 pm – 6:30 pm, IN PERSON at the Durham clinic.
You're invited to view our main program's paintings in person! Please come and see the beautiful art by Latino artists. Let us know you are coming by sending your name and who else will join you at eevans@elfuturo-nc.org
During your visit in our clinic to see the art:
Please wear your mask
Keep a safe 6 feet distance
We ask that you please don't touch the art
Raffle tickets are limited, hurry and buy yours before they sell out! You will find:
7 Night Stay at Four Diamond Luxury Mexico Resort in Nuevo Vallarta, Riviera Maya, Acapulco, Los Cabos or Puerto Penasco for (2)
One night stay at the Durham Hotel with food and beverage!
A mid-century modern boutique hotel in the heart of downtown, The Durham is a vibrant destination, inspired by the spirit of its namesake city.
Remember to create an account at the place the event is going to behold: event.gives/futuro and then you be able to buy your ticket for the raffle.
Virtual Silent Auction Opens!
To bid on experiences and items, visit event.gives/futuro on May 14 at 5 pm 
*This auction closes shortly after the live program held May 21 at 4 pm
Virtual Live Auction and Program
May 21 at 4:00 pm, ONLINE
Visit event.gives/futuro to join us!
See the video below to know how to register
Click here to see FQA of this event