Training, Education and Consultation Services (TECS)
In El Futuro's years of experience providing community-based mental health services to Latinx families in Central North Carolina a few things have become clear to us: The needs of the Latinx community are not unique to the Triangle, and there is a wider community of providers across NC who need support in doing this difficult and important work.
That's why we created both our La Mesita and ALMA programs in El Futuro's Training, Education, and Consultation Services Department!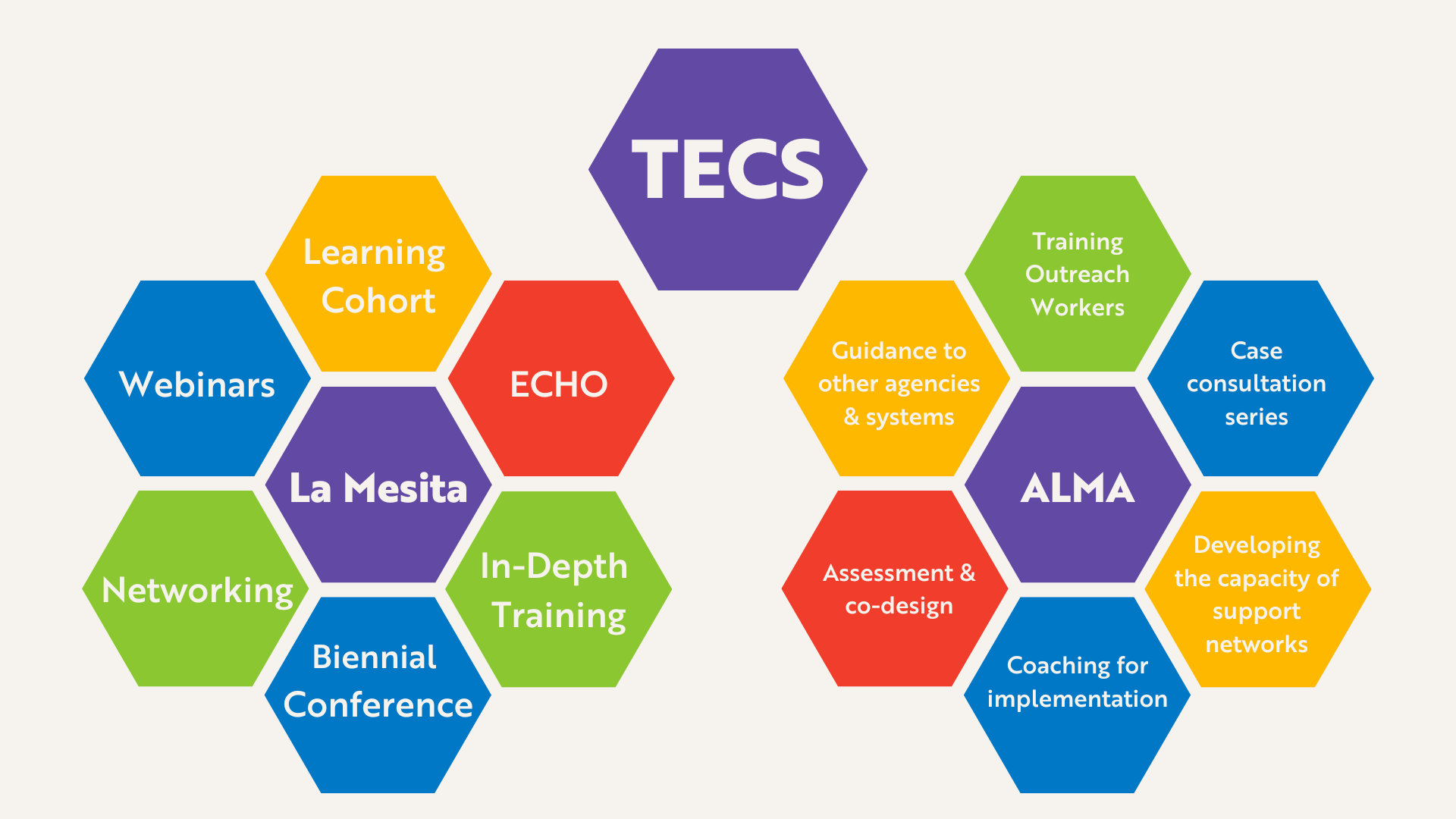 La Mesita Latinx Mental Health Provider Network is a place where those serving the Latinx community in NC and beyond can come together to share resources, referrals, and continuing education opportunities. La Mesita hosts continuing education opportunities relevant to Latinx Mental Health every month including monthly webinars, weekly case consultation sessions,
a self-directed course, and more!
Advancing Latinx Mental Health Access (ALMA) serves as a resource center for organizations and programs seeking to improve their culturally responsive mental health practices. Is your organization seeing more Latinx clients, would you like a staff-wide training opportunity, or would you like technical assistance in developing culturally responsive policies? ALMA is here for you!