Spring 2022 Virtual Training Opportunity!
Motivational Interviewing with Spanish-Speaking Communities: Introduction and Skill Building
Wed. Feb 2 – Thur. Feb 3, 2022
9:30 AM – 5:00 PM
Presented by Rachel Galanter, MPH
One of the goals of La Mesita is to improve the quality of services for the Latinx community in North Carolina by promoting accessible professional training opportunities and resources for professionals across the state. As a part of these efforts, El Futuro will be hosting a two-day Entrevista Motivacional (Motivational Interviewing) Training this spring open to all providers across the state. This training is directed toward licensed clinicians or clinical trainees providing clinical services in North Carolina.
Program description
Motivational Interviewing (MI) is an evidence-based communication style designed to help clients identify their readiness, willingness and ability to make meaningful change in their lives. MI can be added onto other models to increase the likelihood of participants' success and reduce attrition. In this workshop, we will examine the theory behind this client-centered approach in a bilingual setting to support our work with Spanish speaking individuals in helping them resolve ambivalence and commit to action. We will talk about techniques to draw out people in order to magnify their motivations and help them become empowered to make changes to meet their own goals.
The introduction will involve a number of exercises to help distinguish the practice of MI from other styles of psycho-education. We will learn specific applications of MI, practice communicating the spirit of MI, and develop capacity to use MI in Spanish within our roles. Participants will develop awareness of the fundamental client language cues (change talk and sustain talk) that allow continued feedback and learning in practice, strengthen empathic counseling skills, and understand and practice the directive aspects of MI.
Learning Objectives
Upon completion of this workshop, participants should be able to:
Identify barriers to using an MI approach rather than jumping to problem-solving
Demonstrate the ability to ask open ended questions, reflect, and affirm clients to evoke change talk and soften sustain talk in both English and Spanish
Discuss next steps to support implementing MI
About the Presenter

Rachel Galanter, MPH, is El Futuro's Technical Assistance and Consultation Lead. She has a Bachelor of Arts in Psychology from Columbia University and a Master of Public Health focused on Maternal and Child Health from UNC in Chapel Hill.  For over 25 years, she has supported children, youth, and families. She has used Motivational Interviewing and the Community Resiliency Model on top of evidence-based parenting coaching models to partner with families to help their children thrive. Certified by the Motivational Interviewing Network of Trainers and by the Trauma Resource Institute, Rachel provides training and coaching to professionals on client engagement, cultivating resilience, cultural humility and responsiveness, cross cultural communication, coaching, and implementation of best practices. In her TA and Consultation role, Rachel shares strategies and tools to help other agencies in meeting clients where they are and empowering them to achieve their goals. In addition to her professional work on behalf of families, Rachel was a foster parent for a decade and added two daughters (and now four grandchildren) to her family from that time.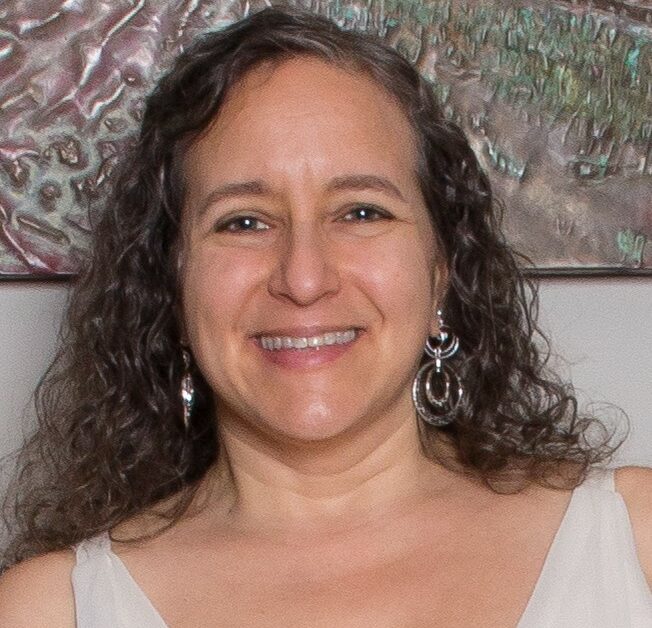 Continuing Education Information
 NBCC Content Area: Wellness & Prevention
 Certificates of completion for 13 NBCC clock hours​ will be provided to those who sign in/out and participate for the full session.  No partial credit offered. 
El Futuro has been approved by NBCC as an Approved Continuing Education Provider, ACEP No. 6947. Programs that do not qualify for NBCC credit are clearly identified. El Futuro is solely responsible for all aspects of the program.
Participants should confirm continuing education credit information for licensure requirements with their state licensing board(s). If you need any additional information about this training for your licensure, please reach out to lamesita@elfuturo-nc.org.
Fees & Refunds
The cost for the training is:
Early bird registration: $125 by December 17th

Normal registration: $150 after December 17th
Students and El Futuro staff please reach out to lamesita@elfuturo-nc.org to receive a 15% discount code.  Students please send a picture of your student ID or other verification.
Refunds will be provided for any cancellations made prior to January 10th minus a $15 processing fee from EventBrite.
Cancellation Policy
In the event of a cancellation by El Futuro, we will provide notification as soon as possible so participants can adjust their schedule accordingly.   Participants will receive a full refund in the event of a cancellation by El Futuro.
Accommodations
Please reach out to Megan Robertson at mrobertson@elfuturo-nc.org to let us know if you need accommodations at least 2 weeks prior to this event. We will work to the best of our abilities to fulfill all accommodation requests. 
The fine print
Please contact lamesita@elfuturo-nc.org if you have a concern or complaint you'd like to share regarding La Mesita. While we do not promise any outcomes, the individual will receive a response with the teams' considerations and decision within two weeks time.