Green Space Revitalization
Creating a space that promotes community vitality and well-being
What is the project?



In 2018, with support from Triangle Community Foundation and other donors, El Futuro launched Phase 1 of a 3-phase effort to beautify the green space next to our Lakewood clinic and to preserve this natural space for therapeutic benefits and community vitality. During phase 2, we will focus on creating a gathering area and recycled stream with rocks, boulders, and interactive features along the edges to serve as a children's playscape. Phase 3 will include landscaping, fence installation, and holding community fiestas—coronavirus permitting.
This outdoor therapeutic space will conserve and beautify the neighborhood's open land through a community-centered design process that celebrates a rich and diverse Latino heritage with the incorporation of thoughtful design features and art installations.
Inspiration from the community
For phase 2 of our green space initiative, we wanted to create a play area for children and families in our community.  So we went to our patients, local businesses, and neighbors behind our clinic, including a large Mexican and El Salvadorian community, and asked them, "What were play spaces like for you during your childhood?" What we heard was that they did not have big playgrounds made of plastic, rather their areas of play were natural: fields, trees, and streams! This resonates with us, because many of us were creek kids – spending long hours playing in creeks and rivers.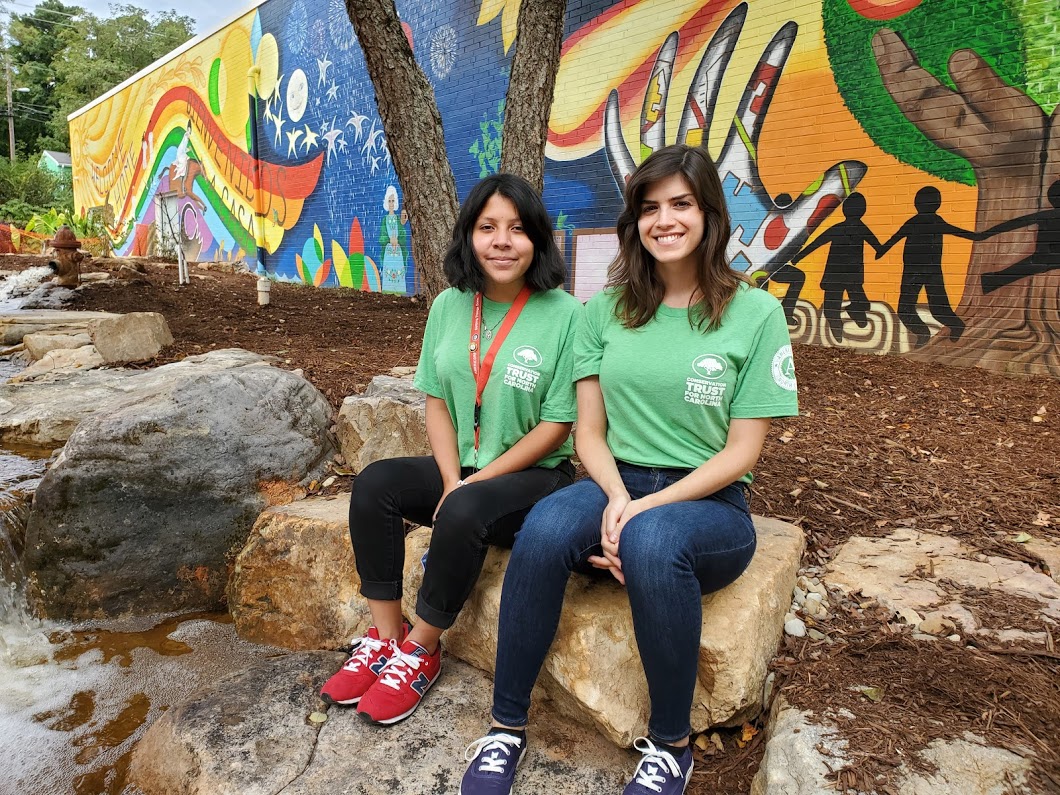 Watch this timelapse to witness the creation of El Futuro's community mural, led by Mexican artist, Cornelio Campos, and inspired by our vibrant community.
How does this project relate to mental health?
This work connects with our mission and vision in a variety of ways. First, through intentional design features, the space is meant to mimic the look and feel of public plazas that one might find in Central and South America, as well as agrarian regions that many immigrant families find familiar. Through these features, our intention is to create a space in which immigrant families, who too often feel excluded, isolated, or unwanted, can feel like they truly belong, are welcomed and included, and can contribute their best gifts in their new community.
What's more, research studies show over and over again the positive mental and physical health impacts of more exposure to the natural world. In the rapidly changing community of Lakewood, preserving and beautifying this little strip of natural space can contribute to a healthy community environment.
Finally, many healthcare entities are placing increased emphasis on the public health epidemic of loneliness. Study after study demonstrates the negative mental and physical health impacts of our modern culture in the United States. Through beautifying the green space in intentional, therapeutic ways, we hope to cultivate a familial and communal environment. This has become even more essential due to the COVID-19 pandemic.
Many children and families live close to our clinic and often pass by our space. Already, with the first phase of developing the therapeutic garden, we have seen people get to know each other, while also getting to know the vital work of El Futuro.
Therapeutic garden and mural highlights
Learn about the mural creation process and our
collaboration with the local community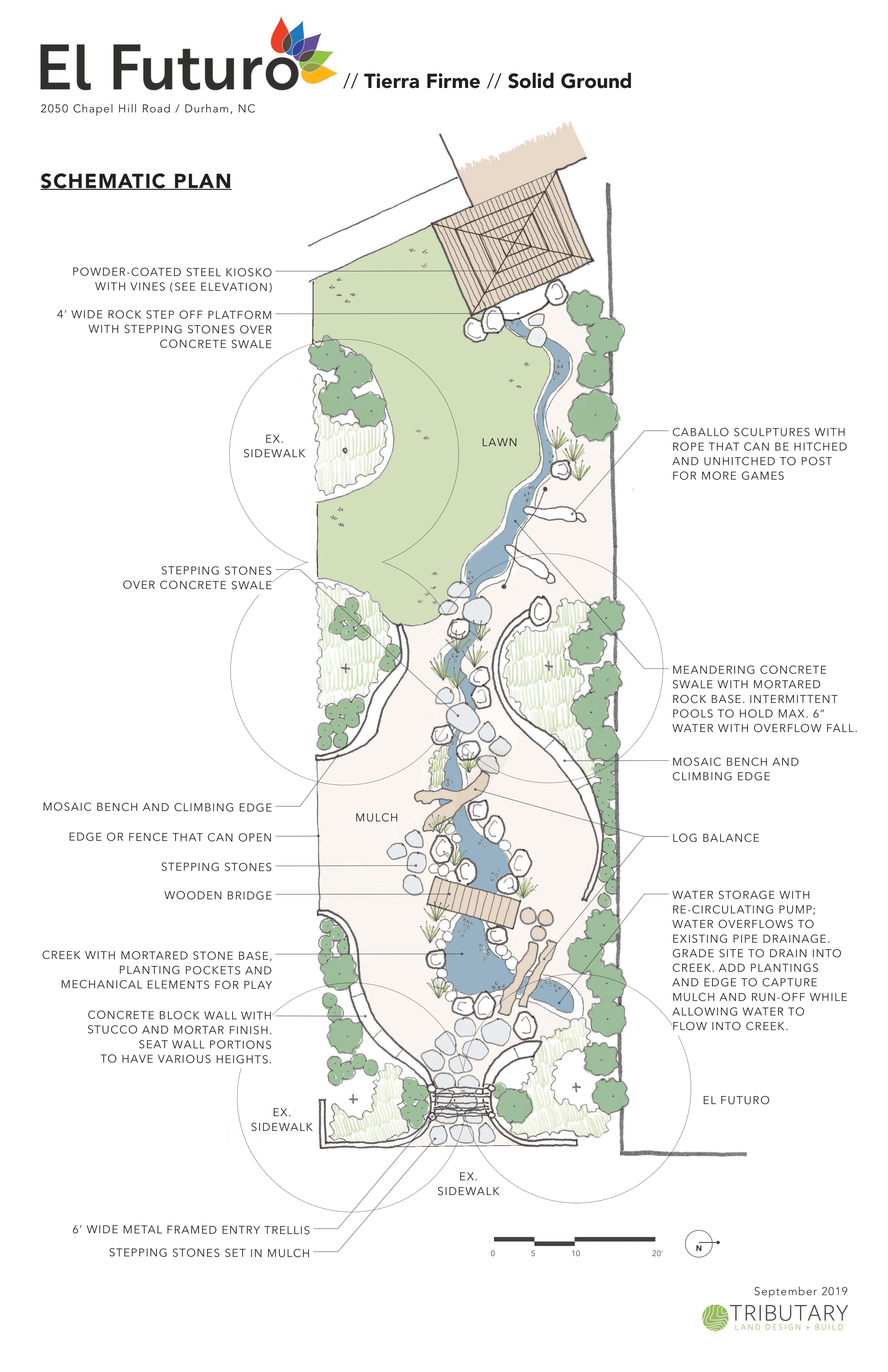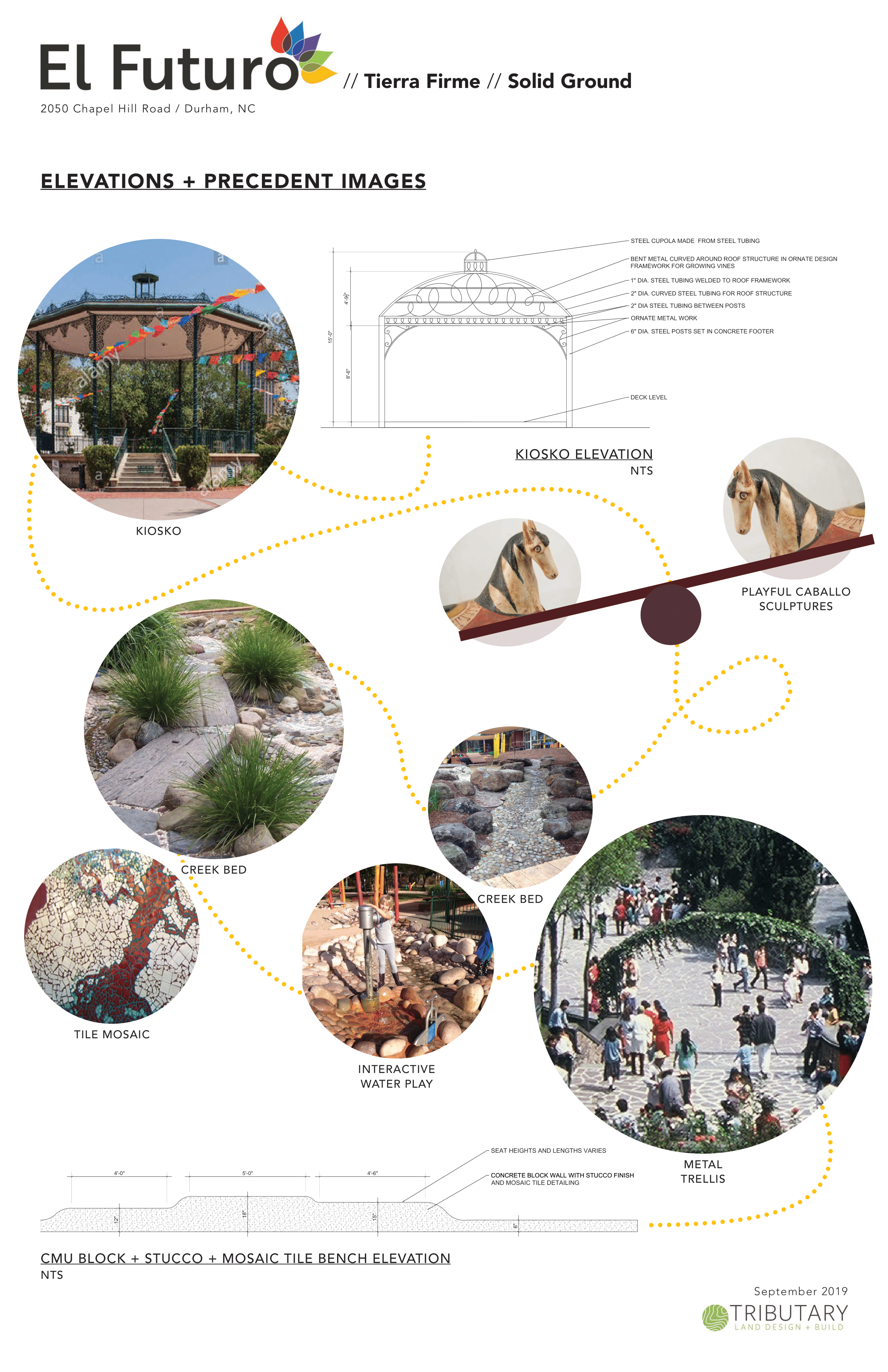 Check out these local companies with whom we have partnered!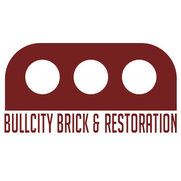 Bull City Brick & Restoration is a Latino-owned business that was founded on the principle of helping Bull City's residents take on projects, regardless of the size or task.

Tributary strives to engage people with the outdoors by designing spaces that are ecologically diverse, culturally sensitive, and inherently interactive.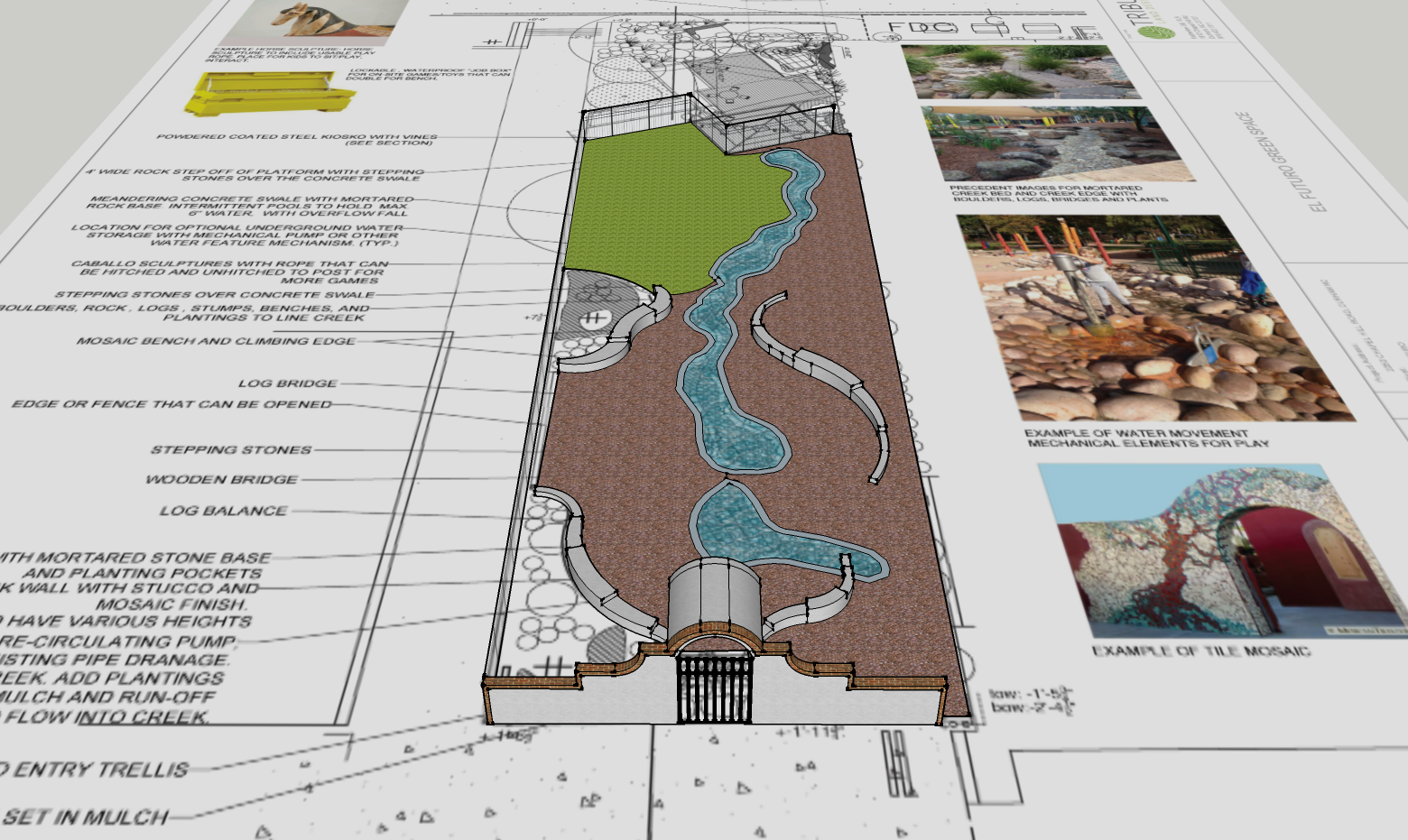 Phase 2 construction begins with placing of the footings, which will be completed by Bull City Brick & Restoration. 
Construction of the creek
We have just been approved to start construction on our next phase which will include the construction of an adobe arch entrance, sitting walls, and perimeter fence
Check out later in the year what else we have planned for our green space with exciting new additions! 
Breaking Ground: let's get digging!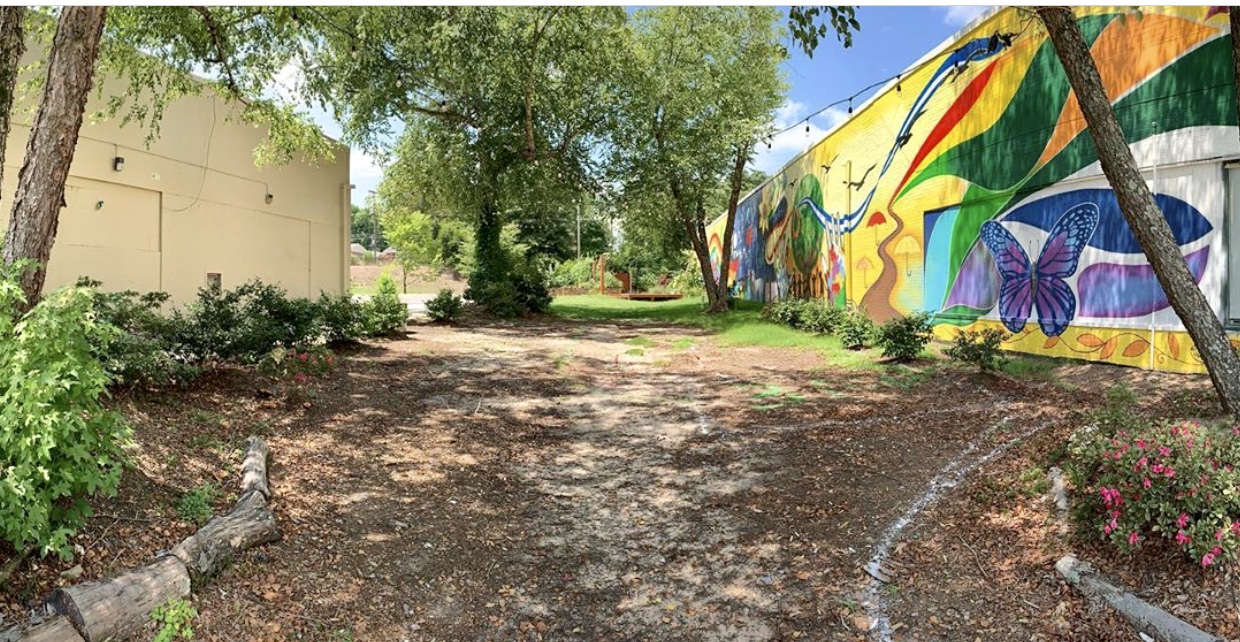 Watch Rodrigo Dorfman's new short film, "Bienvenidos a casa." This documentary tells the story of the creation of the Lakewood community mural, led by Mexican artist Cornelio Campos and the Latino community in Durham. Watch how they turned an empty lot into a display of joy on the wall of the El Futuro mental health clinic. Their stories came together to create welcoming public art with the intention of giving a voice to those who remain silent, and providing a space to share their hopes and contributions to our society with a special emphasis on the mental health of the Latino community that shares their experiences in this country. We invite you to enjoy this place that we hope we can call a space of healing and freedom!
Please welcome Jaeleen Mendoza, El Futuro's new AmeriCorps member!
Jaeleen was born in California, but grew up in Pfafftown, NC a very small town outside of Winston-Salem. She recently graduated from NC State, where she studied international studies and communication media while minoring in Italian. Growing up, she spent a lot of time in Georgia, where she enjoyed creating strong family and cultural bonds with her extended family.

While in school, she worked as a high school teacher's assistant for Spanish classes and also worked for the office of Waste Reduction and Recycling at NC State. One of Jaeleen's favorite jobs was as a graphic designer for a NC State-led documentary focusing on hurricane recovery and community resiliency in Robeson County, NC. 
Currently, Jaeleen is serving an 11-month term as our AmeriCorps Community Engagement and Garden Coordinator. As such, she will play an integral role in green space projects and community building. During her time with us, Jaeleen hopes to continue exploring her passions for sustainability and community, all the while learning about the mental health benefits that natural spaces provide.
In her free time, Jaeleen likes to explore walking trails and the NC Museum of Art. She also enjoys learning new baking recipes and traveling. 
Thank you to all of our supporters!
You are instrumental! We rely on the generous support of individuals, churches, corporations, and grantmakers to provide the holistic suite of bilingual, culturally-responsive mental health services offered at El Futuro. Thank you for making this a possibility!
Triangle Community Foundation
Cornelio Campos
Z. Smith Reynolds Foundation
Durham Open Space and Trails
Carolina Hurricanes
Tributary Land Design + Build
Bull City Brick & Restoration
Whitaker Waterscapes, LLC
Red, Hot and Cool
Pathos Ethos
AmeriCorps
Volunteers
Private donors
Last, but not least, our vibrant local community!