Green Space Revitalization Gallery
Watch Rodrigo Dorfman's new short film, "Bienvenidos a casa." This documentary tells the story of the creation of the Lakewood community mural, led by Mexican artist Cornelio Campos and the Latino community in Durham. Watch how they turned an empty lot into a display of joy on the wall of the El Futuro mental health clinic. Their stories came together to create welcoming public art with the intention of giving a voice to those who remain silent, and providing a space to share their hopes and contributions to our society with a special emphasis on the mental health of the Latino community that shares their experiences in this country. We invite you to enjoy this place that we hope we can call a space of healing and freedom!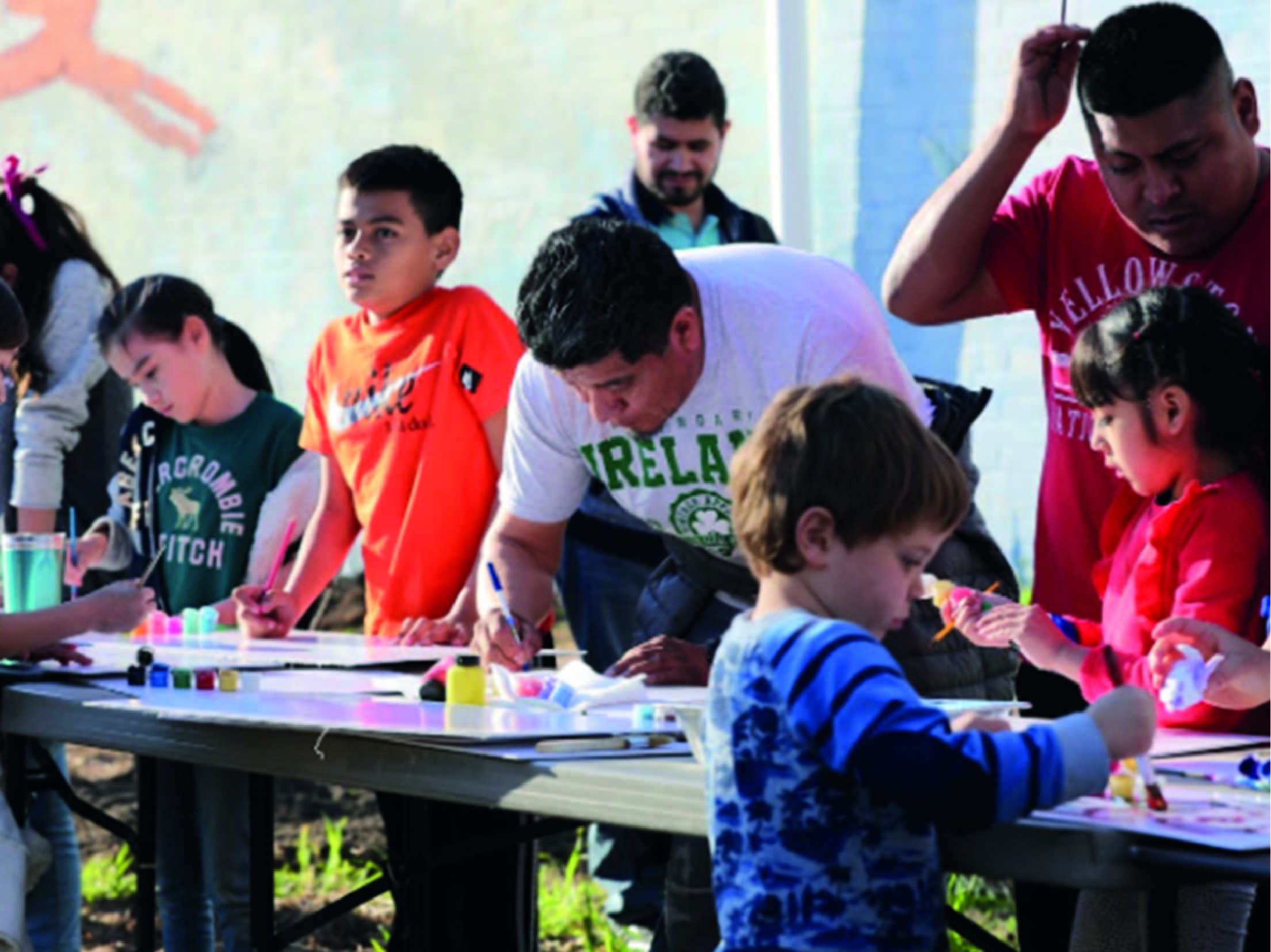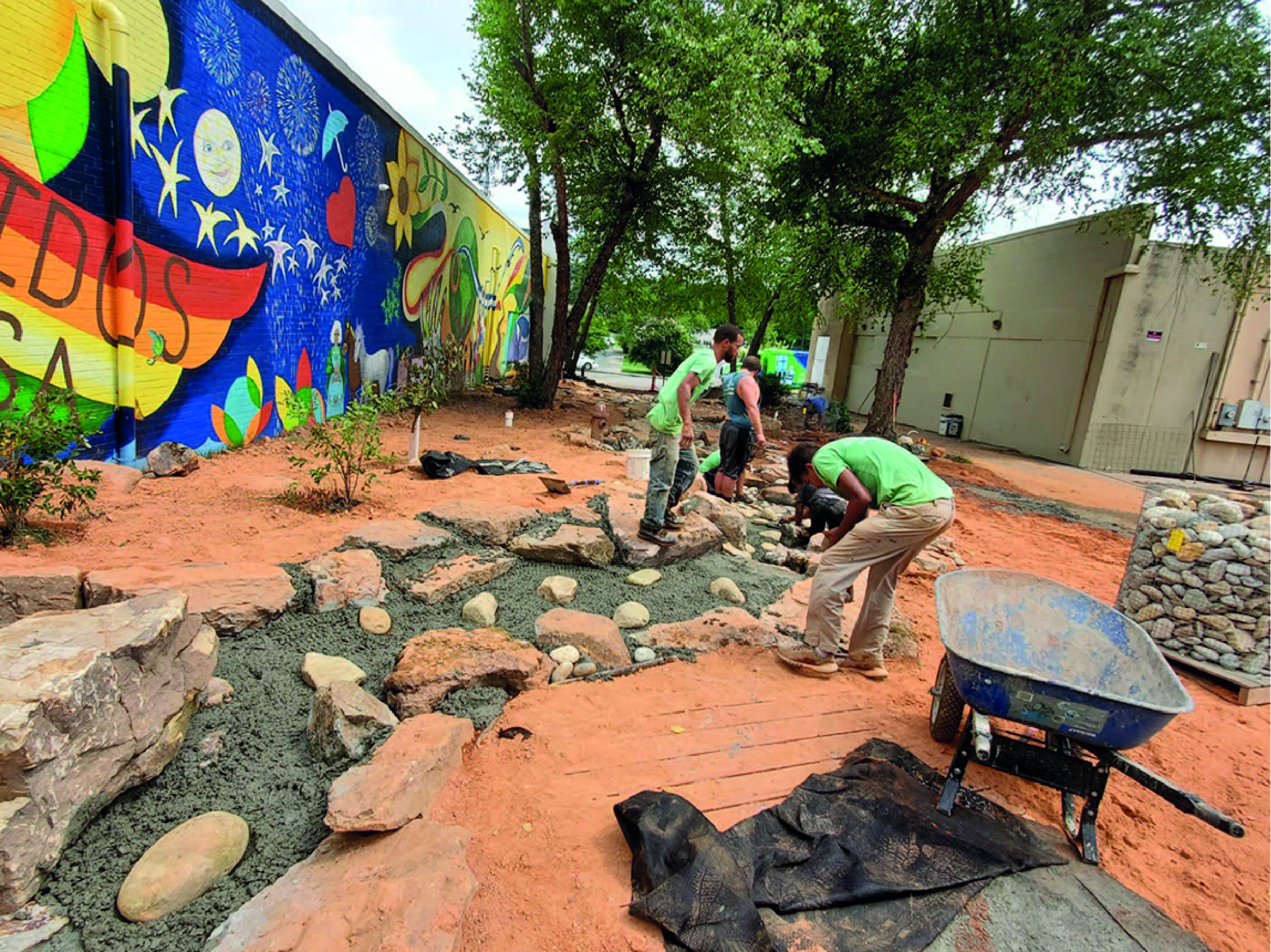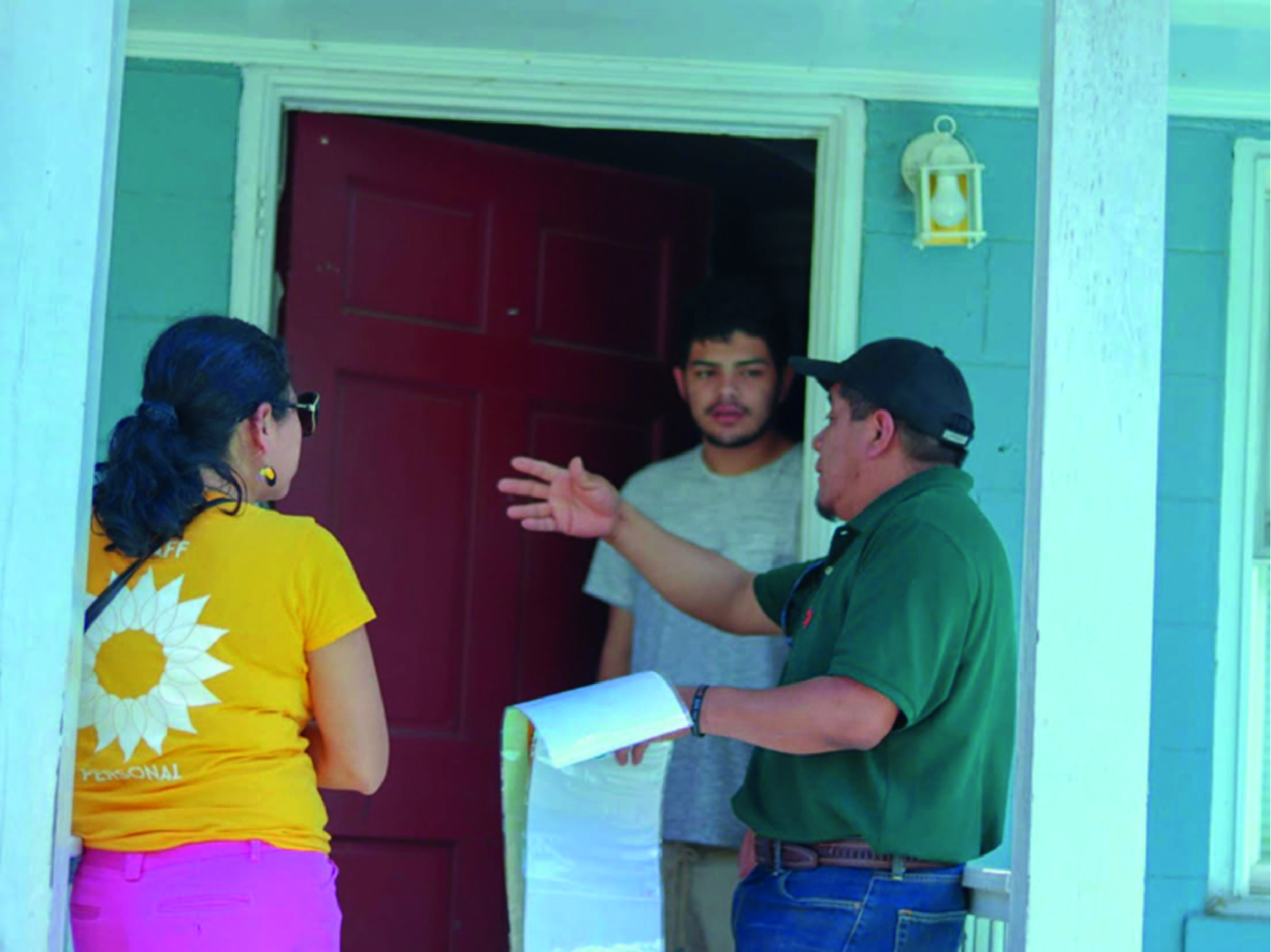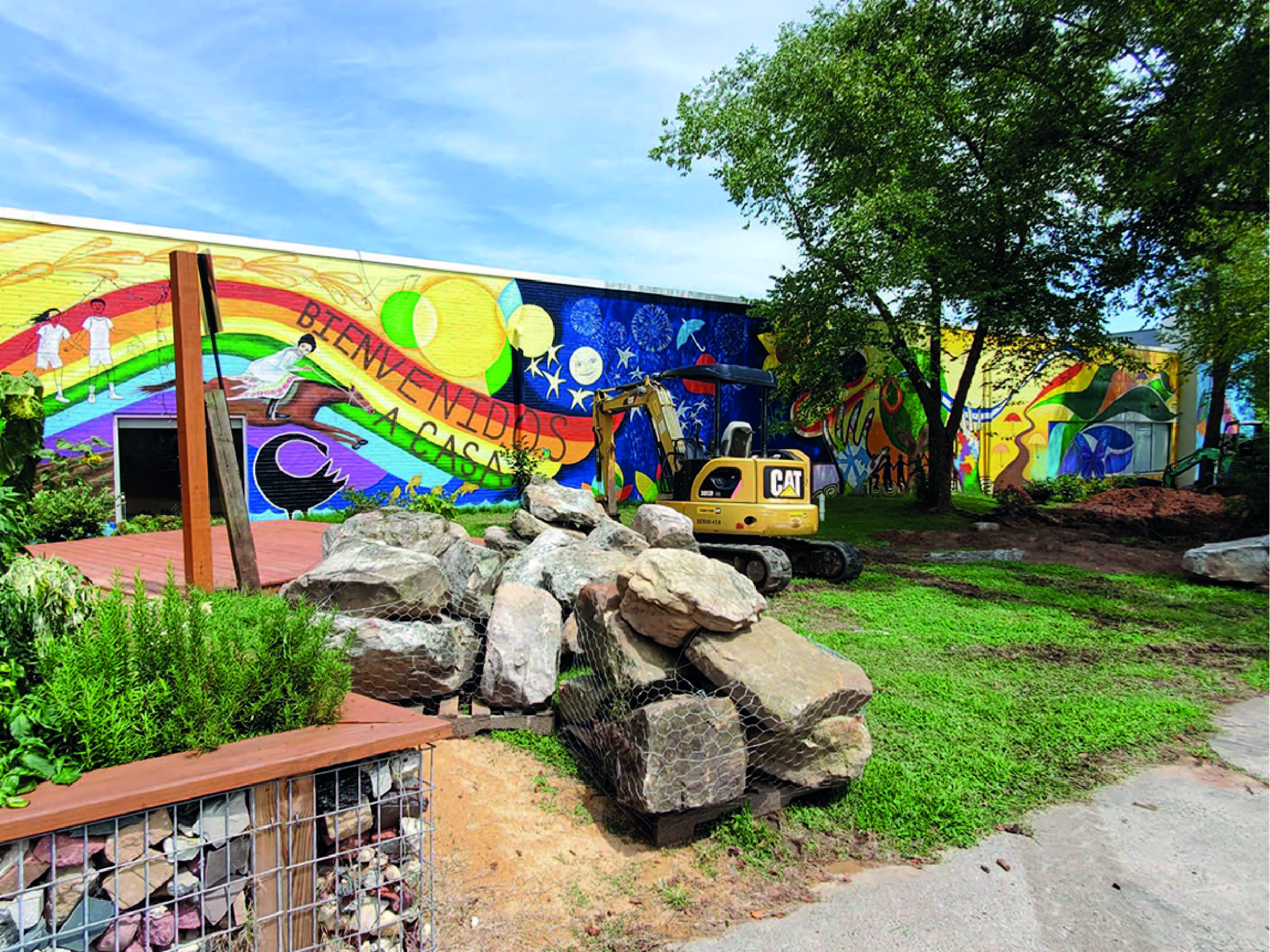 Watch these videos to witness the creation of El Futuro's community mural, led by Mexican artist, Cornelio Campos, and inspired by our vibrant community.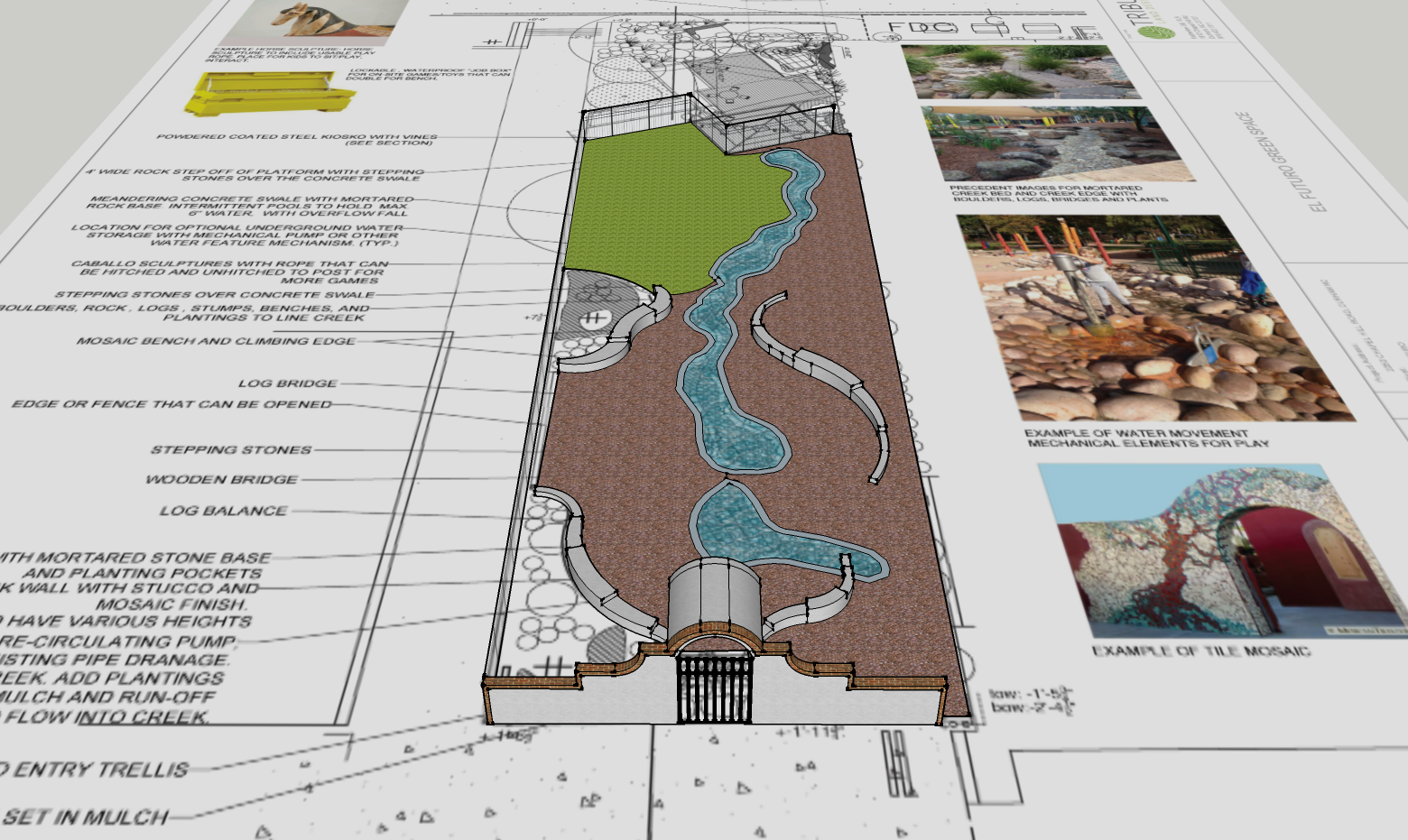 Phase 2 construction begins with placing of the footings, which will be completed by Bull City Brick & Restoration. 
Construction of the creek
We have just been approved to start construction on our next phase which will include the construction of an adobe arch entrance, sitting walls, and perimeter fence
Check out later in the year what else we have planned for our green space with exciting new additions! 
Thank you to all of our supporters!
You are instrumental! We rely on the generous support of individuals, churches, corporations, and grantmakers to provide the holistic suite of bilingual, culturally-responsive mental health services offered at El Futuro. Thank you for making this a possibility!
Triangle Community Foundation
Cornelio Campos
Z. Smith Reynolds Foundation
Durham Open Space and Trails
Carolina Hurricanes
Tributary Land Design + Build
Bull City Brick & Restoration
Whitaker Waterscapes, LLC
Red, Hot and Cool
Pathos Ethos
AmeriCorps
Volunteers
Private donors
Last, but not least, our vibrant local community!