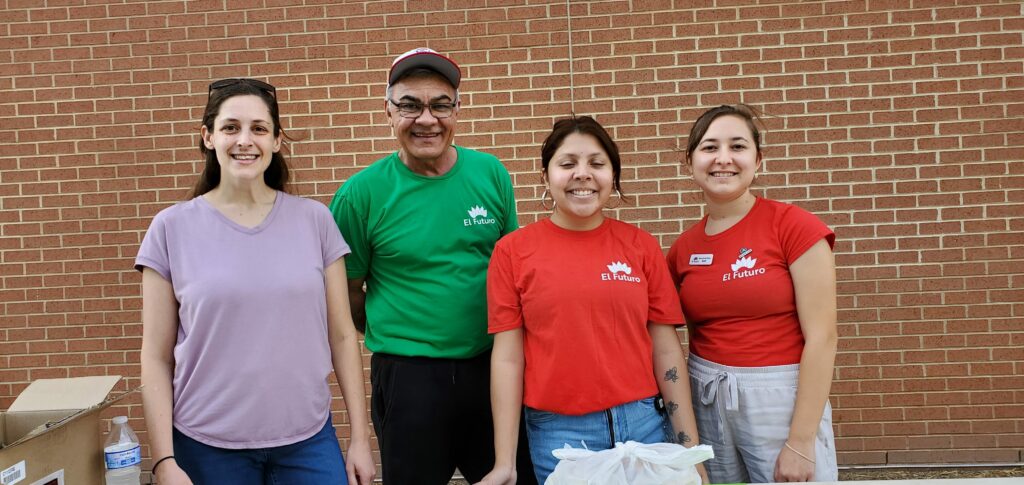 Every year 7,000 Americorps members prepare for a life of service as they serve in the VISTA program to support an organization to make sustainable change for members of the community. This year 3 of them will be at El Futuro to expand our capacity to support Latine mental health in Durham and across NC!
WHAT WILL THEY DO?
The Mental Health Communications Specialist volunteer will build up El Futuro's Latino Adolescents and Young Adults Mental Health Program by developing and implementing a mental health communications and outreach program that engages Latino adolescents, young adults, and the broader community.
The Latino Community Engagement Programs Specialist volunteer will promote community partnerships, education, and awareness around Mental Health for immigrant Latino individuals and families in Durham, NC.
And The Advancing Latine Mental Health Access (ALMA) Program Specialist volunteer will develop new tools and resources for El Futuro's technical assistance program to enhance access to mental health care for Latino communities across NC.
WHAT DO WE NEED?
These volunteers receive a living allowance ($22,882), monies toward their education ($6,895), and health care coverage. Unfortunately, because of the cost of housing in Durham, the applicants we've had so far can't afford to take the positions. We've learned that other sites provide housing or supplement the cost of housing—if we are going to fill our positions, we need to help with housing.
HOW CAN YOU HELP?
If you or an academic you know are going to be out of the area for a semester and were concerned about leaving your home vacant, you could support our work by opening your home to our VISTA volunteers. Your home would be secure and you would help El Futuro secure VISTA candidates.
Not going away but you have a spare room, a mother-in-law suite or an ADU where one of our VISTA volunteers could stay at no or minimal cost? We could repost the El Futuro positions as including not just the living allowance and educational monies, but also free/affordable housing. We are confident that without the high cost of housing barrier, we can find candidates to serve in all 3 Vista roles.
Thank you for making space for El Futuro and Latine mental health.