August 23 from 10AM – 11AM
"The Intersection Between Domestic Violence and Human Trafficking in the Latinx Community"
Description:
This webinar will specifically look at ways to work with survivors impacted by Domestic Violence and Human Trafficking on the Latinx Community in North Carolina and how to link survivors with services available. It will also explore current immigration needs and their impact on survivors. The ultimate goal of this training is to leave advocates better prepared to understand and serve the assorted needs of these survivors.
Learning Objectives:
Participants will be able to:
Identify similarities and impact between Domestic Violence and Human Trafficking

Learn about services for Latinx Survivors of Human Trafficking

Explore current immigration needs and their impact on survivors
Presenters:
Saira Estrada is a passionate and visionary advocate for marginalized communities, driven by social justice. Saira provides training and consultation on culturally-specific and community-centered approaches to prevent family violence including program management, capacity building, and meaningful language access. She developed her skills through her service on numerous nonprofit boards, committees and commissions including Iredell Memorial Hospital Board of Trustees, Iredell Partnership Young Children, Iredell Human Relations Commissions, Orange County Rape Crisis Center, and the North Carolina Domestic Violence Commission. As well as through her prior role, as the Executive Director of Mi Familia Institute Inc., a nonprofit organization that helps the Hispanic community navigate the difficult journey of assimilation by "building family strength through education, promotion of respect, and social justice." Saira's advocacy has led to institutional change to increase the inclusion and safety of marginalized communities including survivors of violent crime in different settings such as courts, hospitals, and shelters.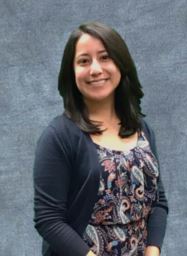 Esperanza Castillo is the Latinx and Immigration Services Coordinator for the North Carolina Coalition against Domestic Violence. Esperanza has been connected to this work for 7 years, first as a peer educator in interpersonal violence prevention in college, and as the Latinx Services Director at Compass Center in Chapel Hill. In addition, Esperanza has served immigrant survivors in the Triangle through various roles, including community organizing with El Pueblo and as a member of the Board of Directors at the Orange County Rape Crisis Center. Esperanza holds a B.A. in political science, philosophy, and social and economic justice from UNC-Chapel Hill.
Credits:
This webinar will provide Contact Hours, CEUs (Continuing Education Units), AMA PRA Category 1 Credit and Contact Hours (category A) CE for NC Psychologists for participants that view the whole webinar (not call-in only) and complete the post-webinar feedback survey.  No partial credit offered.
This program does not offer NBCC credits. However, per LPC guidelines, LPCs licensed in North Carolina may submit up to 15.0 contact hours of continuing education credit per renewal period, through attending programs by affiliates of the National Area Health Education Center Organization (NAO).
Participants should confirm continuing education credit information for licensure requirements with their state licensing board(s). If you need any additional information about this webinar for your licensure, please reach out to Megan Robertson at mrobertson@elfuturo-nc.org.
Registration:
In order to expand our Continuing Education offerings, there is a new registration process. As always, you'll start by registering for the webinar by filling out the short form in the button below. You'll receive an email confirmation that contains a link to join the webinar and a link to register with Greensboro AHEC so you can receive Continuing Education for your participation.
Fees & Refunds:
These webinars have been graciously funded by the Kate B. Reynolds Charitable Trust and The Duke Endowment so there is no cost to join and no refunds are distributed.
Cancellation Policy:
In the event of a cancellation, we will provide notification as soon as possible so participants can adjust their schedule accordingly. Participants that need to cancel may choose to do so at anytime but will not receive a Certificate of Completion.
The fine print:
Please contact Megan Robertson at mrobertson@elfuturo-nc.org if you have a concern or complaint you'd like to share regarding La Mesita. While we do not promise any outcomes, the individual will receive a response with the teams' considerations and decision within two weeks time.
Please keep patient information de-identified at all times during the webinars.
Please reach out to Megan Robertson at mrobertson@elfuturo-nc.org to let us know if you need disability accommodations.


Thank you to the Kate B. Reynolds Charitable Trust and The Duke Endowment for their support for the development of a Latinx Mental Health Network and resource sharing opportunities like this one.