Upcoming Monthly Webinars
August 27 from 10AM – 11:30AM EST
A Practical, Community-Based Approach for Empowering Latinx Youth with ADHD and their Families
Description:
ADHD is a prominent diagnosis occurring in approximately 5% of children
and there is a long history of treatment dating back to the first use of stimulants in 1937. Guidelines suggest the use of parent training, behavioral classroom interventions, and stimulant medications, but community treatment outcomes are frequently quite poor and ADHD has become a leading cause of disability for youth. Unfortunately, for Latinx youth in particular,
this is pronounced with low academic achievement,
plummeting self-confidence, frustrated families, and many drop outs.
In order to address these poor outcomes and develop a better treatment approach, El Futuro partnered with Latinx parents of children with ADHD to hear their experiences and
learn from their wisdom
. Together they sought advice from experts in ADHD management, executive function skills development, education, developmental psychology, and mentoring.
Through a series of 5-week parent classes over a year, methodologies were developed to empower caregivers and identify key strategies for supporting Latinx youth with ADHD. This webinar will summarize those findings and equip clinicians, school staff, and others to employ better methodologies and achieve improved outcomes for Latinx youth and families.
Learning Objectives:
Participants will be able to:
Identify ways to increase caregiver understanding about the diagnosis of ADHD and promote better support from family and friends.
Assess and employ three specific interventions for enhancing treatment outcomes in Latinx youth with ADHD
Develop skills to support emotion regulation and self-care for caregivers of Latinx youth with ADHD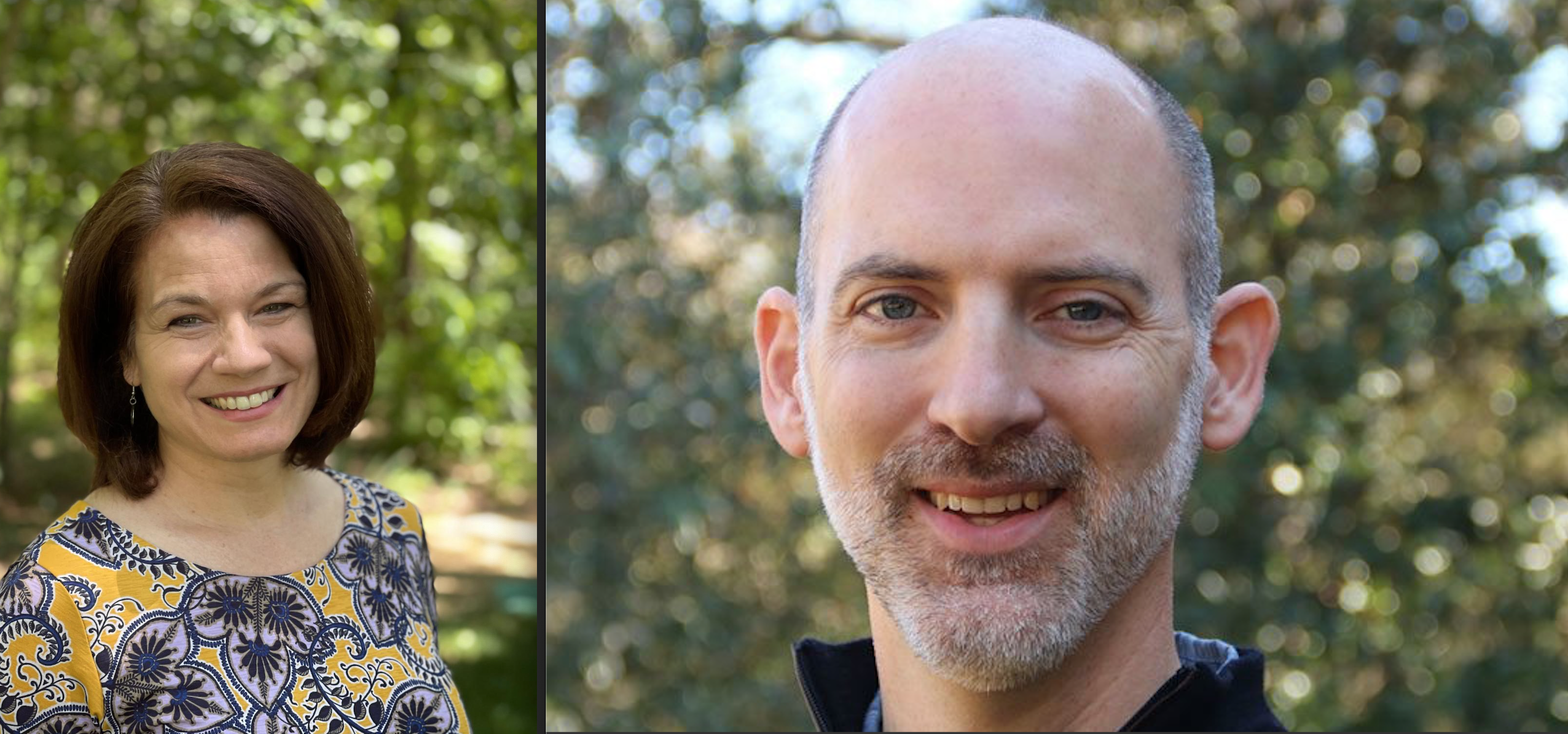 Presenters:
Lynn Z. Tovar, PhD, NCC, LCMHC
holds a PhD in Counseling and Counselor Education from North Carolina State University. As a licensed clinical mental health counselor and national certified counselor, she provides bilingual outpatient counseling in Durham. She has conducted qualitative research related to acculturation and navigating language differences within public school systems. Alongside a fantastic team of colleagues, she has collaborated on the ADHD Empowerment Project at El Futuro toward promoting better, more equitable treatment and support for Latinx students with ADHD and their families. 
Luke Smith, MD is a Spanish-bilingual psychiatrist who is boarded in both Child/Adolescent and General Psychiatry. In 2004 he worked with community members to create El Futuro and as Executive Director has worked to develop innovative programs and culturally adapted evidence based practices, establishing El Futuro as a national leader in Latino behavioral health. He has a busy clinical practice and is dedicated to mentoring and teaching graduate professional students across a range of disciplines.
 
Registration:
Register for this webinar through Greensboro AHEC via the button below. You will be sent a link to register with Zoom to receive the join link from lamesita@elfuturo-nc.org in the week before the webinar. Registration for this webinar closes the day before at noon: Thursday, August 26 at 12PM EST.
We hear you! Sliding scale for webinar prices:
In an effort to make sure 
our webinars are accessible and our information reaches a broad provider community
, we are implementing a new sliding scale fee. $25 will cover the cost of your attendance at our webinar.
Paying more than $25 ensures we can continue to offer a sliding scale for folks who could not otherwise afford to attend and would benefit from these learnings. Regardless, we appreciate your commitment to high quality culturally responsive mental health care!
$0 – La Mesita Participant

 (I will benefit from this training but am not in a position to pay)

$10 – La Mesita Continuing Education Patron

 (I will cover the cost of my Continuing Education)

$25 – La Mesita Supporter

 (I will cover the cost of my Continuing Education and some of La Mesita's team time)

$35 – La Mesita Equity Partner

 (I will cover the cost of Continuing Education for me and someone else in need of this training and support La Mesita)

$50 – La Mesita Equity Champion

 (I will cover the cost of everything for two people to attend this training)
Credits:
We are now offering NBCC clock hours for our La Mesita webinars. We are no longer offering CME credits for these webinars!
This program has been approved for the following credits:
*1.5 Contact Hours (or 0.15 CEUs): Contact Hours include CEs for Social Workers, mental health clinicians, nurses, other healthcare providers, and several other disciplines who utilize contact hours.
CEUs are calculated by tenths. Example: 0.1 CEU = 1 Contact Hour of participation.
*1.5 Contact Hours (category A) CE for NC Psychologists: The Greensboro AHEC is recognized by the North Carolina Psychology Board as an approved provider of (Category A) Continuing Education for North Carolina Licensed Psychologists. No partial credit will be given.
*NBCC credit: this program is approved for 1.5 NBCC Hours
Greensboro AHEC, ACEP #5470, and El Futuro, Inc., ACEP #6947, have been approved by NBCC as Approved Continuing Education Providers and are cosponsors of this program. This cosponsorship has been approved by NBCC. Programs that do not qualify for NBCC credit are clearly identified. Both ACEPs are responsible for all aspects of this program, including the awarding of NBCC credit.
Participants should confirm continuing education credit information for licensure requirements with their state licensing board(s). If you need any additional information about this webinar for your licensure, please reach out to Megan Robertson at mrobertson@elfuturo-nc.org.

Upcoming La Mesita webinars:
Friday, September 24th from 12-1:30PM: Developmental and Mental Health Impact of Immigration and Detention on Children with Dr. Luis Zayas
Cancellation Policy:
In the event of a cancellation, we will provide notification as soon as possible so participants can adjust their schedule accordingly. Participants that need to cancel may choose to do so at anytime but will not receive a Certificate of Completion.
Accommodations
Please reach out to Megan Robertson at mrobertson@elfuturo-nc.org to let us know if you need accommodations at least 2 weeks prior to this event. We will work to the best of our abilities to fulfill all accommodation requests. 
The fine print:
Please contact Megan Robertson at mrobertson@elfuturo-nc.org if you have a concern or complaint you'd like to share regarding La Mesita. While we do not promise any outcomes, the individual will receive a response with the teams' considerations and decision within two weeks time.
Please keep patient information de-identified at all times during the webinars.




Thank you to The Duke Endowment, Blue Cross and Blue Shield of North Carolina, the Kate B. Reynolds Charitable Trust, North Carolina Area Health Education Centers (NC AHEC), and the Duke University Health System for their support of La Mesita: Latinx Mental Health Professional Network.