"Finding a Middle Path: A Dialectical Behavior Approach to Working with Latine Families"
May 26th, 2023 from 12:00-1:30PM EST
Presented by Juan Prandoni, Ph.D., HSP
All our monthly webinars on Latine mental health are free!
Description:
This workshop will provide an overview of how acculturation gaps, Latine culture, and contextual and systemic factors can impact mental health in Latine families. We will then introduce evidence-based approaches for assessing and addressing these issues through culturally responsive and dialectical behavior therapy approaches. The goals of these approaches are to build compassion among family members around their differences, find areas of commonality, and develop the skills needed to establish the novel family dynamics that are necessary when trying to adapt to life in a new country. We will end the workshop with case scenarios, role plays, and discussion that will bring the concepts covered to life in practical ways for those in attendance.
Learning Objectives:
By the end of this training, participants will gain an understanding of:
Acculturation gaps as well as systemic and contextual factors impacting functioning in Latine families

Theory surrounding Dialectical Behavior Therapy and how it can be applied specifically towards improving functioning in Latine families. 

Introductory knowledge of evidence-based tools to both assess for sociocultural factors impacting family functioning and for addressing them through DBT and culturally responsive lenses.
Meet Our May Presenter: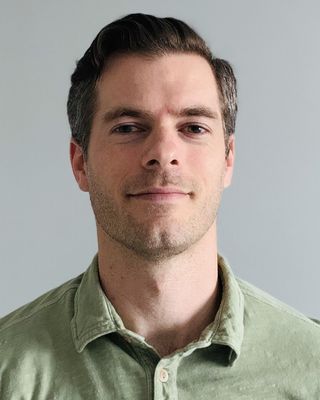 Juan Prandoni, Ph.D., HSP was born in Argentina and moved to North Carolina when he was 10. He received his PhD in 2018 from UNC-Greensboro's Clinical Psychology Doctoral Program with a practice and research focus on understanding how Latine families navigate the process of immigration, acculturation, and family reunifications. He currently serves as a Clinical Psychologist and Training Director at El Futuro, a community mental health clinic providing bilingual therapy services to the Latine community in Durham, NC. In addition to working directly with individual clients, Juan's work as Training Director is focused on developing and providing access to evidence based practices in Latine mental health to uplift the capacity of providers across North Carolina to deliver best practices to the Latine community.
Ready to Register?
Follow the steps below and we'll see you on May 26th!
Upcoming La Mesita Webinars
More information & registration details will be available soon.
Friday, June 30th: Oppression & Resilience in the Latine Community
Friday, July 28th: Autism Spectrum Disorder in the Latine Community
Friday, August 25th:

An Introduction to Narrative Practices & How This Framework Can Strengthen Your Practice with Latine Communities
For participants that register with Wake AHEC, this webinar will provide:
*1.5 Contact Hours (or 0.15 CEUs): Contact Hours include CEs for Social Workers, mental health clinicians, nurses, other healthcare providers, and several other disciplines who utilize contact hours.
CEUs are calculated by tenths. Example: 0.1 CEU = 1 Contact Hour of participation.
*1.5 Contact Hours (category A) CE for NC Psychologists: The Wake AHEC is recognized by the North Carolina Psychology Board as an approved provider of (Category A) Continuing Education for North Carolina Licensed Psychologists. No partial credit will be given.
*NBCC credit: this program is approved for 1.5 NBCC Hours
Wake AHEC, ACEP No. 6477 and El Futuro, ACEP No. 6947 are cosponsors of this program. This cosponsorship has been approved by NBCC.  Wake AHEC is an NBCC Approved Continuing Education Provider, ACEP No. 6477. The ACEP solely is responsible for this program, including the awarding of NBCC credit.
Participants should confirm continuing education credit information for licensure requirements with their state licensing board(s). If you need any additional information about this webinar for your licensure, please reach out to us at lamesita@elfuturo-nc.org.
Cancellation Policy
In the event of a cancellation, we will provide notification as soon as possible so participants can adjust their schedule accordingly. Participants that need to cancel may choose to do so at anytime but will not receive a Certificate of Completion.
Accommodations
Please reach out to lamesita@elfuturo-nc.org to let us know if you need accommodations at least 2 weeks prior to this event. We will work to the best of our abilities to fulfill all accommodation requests.
Behavior and/or Comments of Concern Response Policy
We have carefully modeled the environment around our learning activities to be one characterized by mutual collegiality, kindness, and a commitment to constant learning. This environment allows for providers of all disciplines, regardless of their level of experience, to feel comfortable in taking part in and benefiting from our programming. It is our hope that all La Mesita members will join us in preserving this environment we have cultivated over the years through your participation across our programming. Please reach out to us with any concerns or questions at lamesita@elfuturo-nc.org.
Please keep patient information de-identified at all times during the webinars.




Thank you to The Duke Endowment, Blue Cross Blue Shield of North Carolina, the Kate B. Reynolds Charitable Trust, North Carolina Area Health Education Centers (NC AHEC), and the Duke University Health System for their support of La Mesita: Latine Mental Health Professional Network.