May 27th from 12:00 PM – 1:30 PM EST
The Latino/a Family and Attachment Theory: Impacts of the Latino/a Experience and How We Can Help
All our monthly webinars on Latinx mental health are free!
Description:
This presentation will include a brief historical review about attachment theory and the different attachment styles. I will provide observations about these concepts from my professional practice of more than 18 years in the United States and my experience being an immigrant Latina mother myself will be shared. We will then discuss the basic concepts of Circle of Security Parenting Program (COSP) and its relevance to Latino families as well as the approach provided by Abuelitas 911 to provide practical general knowledge and skills when working with the Latino community to promote a secure attachment. 
Learning Objectives:
Participants will:
–Gain a general understanding of the history of attachment theory and how it can be applied and adapted for Latino families and Latino culture. 
–Be able to recognize the composition of the Latino family and distinguish cultural influences on caregiver's attachment styles with her children and how to support healthy development clinically. 
–Gain a basic understanding of the Circle of Security Parenting Program (COSP) and will learn of its applicability to Latino families. 
–Receive an overview of the Abuelitas 911 Program and how it helps us to work effectively with Latina mothers and their children.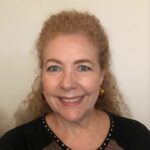 Cesiah Hernández has a doctorate in General Psychology (2012), Master of Science (2004), both in the United States. She has a degree in Psychology from the University of Havana Cuba (1984). She is the Facilitator of the Safety Circle for Parents (2016). She holds a License Mental Health Counseling in the State of North Carolina where she currently resides. Dr. Hernandez has extensive experience working with children from different Spanish-speaking cultures who suffer from behavioral, emotional and developmental problems, as well as children who fall on the autism spectrum. She has extensive clinical experience leading therapy groups with clients at risk for hospitalization, and has conducted individual, couples, family, substance use and abuse therapy, aggression management, and parenting skills. She has published "Exercise of coexistence: Emerging guide to survive the virus without dying of boredom," Editorial Betania, 2020.
Registration:
New registration system
First, register on Zoom to get the link to join the webinar using the button below.
Then, if you want continuing education, please register for CEs via AHEC using the second button
Upcoming La Mesita webinars:
Friday, May 27 – The Latino/a Family and Attachment Theory: Impacts of the Latino/a Experience and How We Can Help
Friday, June 24 – The Latinx LGBT+ Community: The Consequences of Intersectionality and the Use of the Affirmative Model for Latinx Populations
Cancellation Policy
In the event of a cancellation, we will provide notification as soon as possible so participants can adjust their schedule accordingly. Participants that need to cancel may choose to do so at anytime but will not receive a Certificate of Completion.
Accommodations
Please reach out to Megan Robertson at mrobertson@elfuturo-nc.org to let us know if you need accommodations at least 2 weeks prior to this event. We will work to the best of our abilities to fulfill all accommodation requests.
Behavior and/or Comments of Concern Response Policy
We have carefully modeled the environment around our learning activities to be one characterized by mutual collegiality, kindness, and a commitment to constant learning. This environment allows for providers of all disciplines, regardless of their level of experience, to feel comfortable in taking part in and benefiting from our programming. It is our hope that all La Mesita members will join us in preserving this environment we have cultivated over the years through your participation across our programming. Please reach out to us with any concerns or questions at lamesita@elfuturo-nc.org.
Please keep patient information de-identified at all times during the webinars.




Thank you to The Duke Endowment, Blue Cross Blue Shield of North Carolina, the Kate B. Reynolds Charitable Trust, North Carolina Area Health Education Centers (NC AHEC), and the Duke University Health System for their support of La Mesita: Latinx Mental Health Professional Network.