June 28 from 10AM – 11AM
"'Un segundito… Creo que esto le va a ayudar!' How to Find and Use Psychoeducational Materials That Are Relevant, Relational and Revelatory"
Description:
El Futuro started through meetings between mental health providers who came together (usually before work at 8am!) to drink coffee and share knowledge and resources. We would lay out on the table pamphlets, folletos, and handouts to swap and exchange. Over the last two years, La Mesita has revived that spirit of learning and sharing! In this webinar we acknowledge that giving out psychoeducational material and recommending websites is great in theory but not always well received. We'll look at effective psychoeducational materials and methods for increasing the likelihood they will actually be used. There are some tried and true resources but also many newer ones. Come to La Mesita ready to learn and to share your resources with us.
Learning Objectives:
Participants will be able to:
Become familiar with a range of psychoeducational materials and accessible resources

Understand the key elements to sharing materials in order to have a higher rate of uptake and impact

Identify ways to create an environment of education and self-guided learning in your office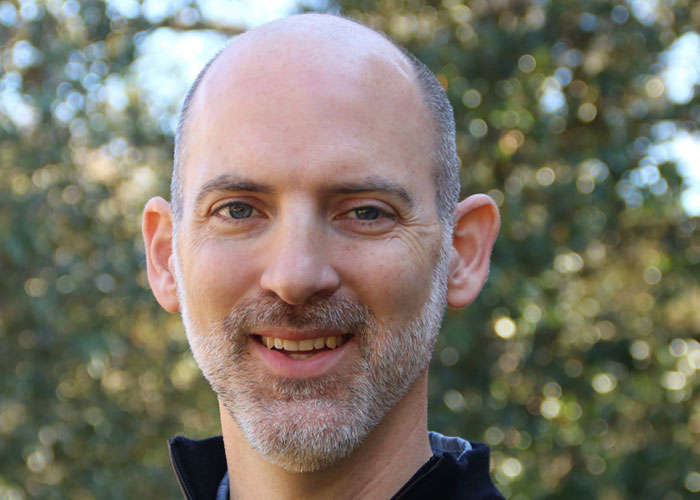 Presenters:
Luke Smith, MD is the Executive Director of El Futuro. He is a practicing Spanish-bilingual psychiatrist who is boarded in Child/Adolescent and General Psychiatry. In 2004 he led the creation of El Futuro in order to address the unmet need of bringing accessible behavioral health services to the growing Latino community in North Carolina. El Futuro now serves approximately 1,700 individuals each year from 20 counties. Psychiatry residents, Family Medicine residents, medical students, Psychiatric Mental Health Nurse Practitioner students, Social Work students, and Psychology doctoral students all train under Dr. Smith and his colleagues to learn practical psychiatric care and implementation of effective service delivery. Under his watch, El Futuro has maintained a careful focus on patient engagement and participated in four successful multi-year community based projects funded by the National Institute of Mental Health (NIMH) and Patient Centered Outcome Research Institute (PCORI).
Credits:
This webinar will provide Contact Hours, CEUs (Continuing Education Units), AMA PRA Category 1 Credit and Contact Hours (category A) CE for NC Psychologists for participants that view the whole webinar (not call-in only) and complete the post-webinar feedback survey.  No partial credit offered.
This program does not offer NBCC credits. However, per LPC guidelines, LPCs licensed in North Carolina may submit up to 15.0 contact hours of continuing education credit per renewal period, through attending programs by affiliates of the National Area Health Education Center Organization (NAO).
Participants should confirm continuing education credit information for licensure requirements with their state licensing board(s). If you need any additional information about this webinar for your licensure, please reach out to Megan Robertson at mrobertson@elfuturo-nc.org.
Registration:
In order to expand our Continuing Education offerings, there is a new registration process. As always, you'll start by registering for the webinar by filling out this short form. You'll receive an email confirmation that contains a link to join the webinar and a link to register with Greensboro AHEC so you can receive Continuing Education for your participation.
Fees & Refunds:
These webinars have been graciously funded by the Kate B. Reynolds Charitable Trust and The Duke Endowment so there is no cost to join and no refunds are distributed.
Cancellation Policy:
In the event of a cancellation, we will provide notification as soon as possible so participants can adjust their schedule accordingly. Participants that need to cancel may choose to do so at anytime but will not receive a Certificate of Completion.
The fine print:
Please contact Megan Robertson at mrobertson@elfuturo-nc.org if you have a concern or complaint you'd like to share regarding La Mesita. While we do not promise any outcomes, the individual will receive a response with the teams' considerations and decision within two weeks time.
Please keep patient information de-identified at all times during the webinars.
Please reach out to Megan Robertson at mrobertson@elfuturo-nc.org to let us know if you need disability accommodations.


Thank you to the Kate B. Reynolds Charitable Trust and The Duke Endowment for their support for the development of a Latinx Mental Health Network and resource sharing opportunities like this one.