"

Outpatient Treatment for Eating Disorders &
Considerations When Working with the Latine Community

"

October 27th, 2023 from 12:00-1:30 PM EST
Presented by Chantal Gil, Psy.D.
All our monthly webinars on Latine mental health are free!
Webinar Description:
It can be really challenging for clients to find eating disorder treatment. Many barriers have been identified: Wait lists at specialty clinics, financial and insurance concerns, and sometimes clinicians feeling intimidated or unequipped to work with individuals with disordered eating. There is a significant need for more providers to be acquainted with the evaluation and treatment of individuals with eating concerns.
In this webinar, attendees will (1) learn the difference between healthy eating vs. disordered eating, (2) understand how to identify appropriate treatment options depending on severity, and (3) review how to use evidence-based treatment for eating disorders: Enhanced Cognitive Behavior Therapy (CBT-E). This webinar will include special considerations when working with eating disorders in the Latine community.
Meet Our October Presenter: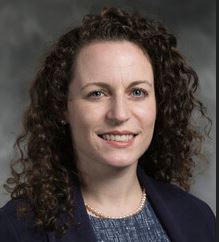 Chantal Gil, Psy.D. is a licensed psychologist and assistant professor at the Duke Center for Eating Disorders. She received her Psy.D. from William James College in 2018. Her clinical interests include eating concerns in university populations and the intergenerational effects of trauma on disordered eating. Her theoretical orientation is relational in nature with cognitive-behavioral therapy, dialectical behavior therapy, and the Harm Reduction Model as supplemental tools.
Ready to Register?
Follow the steps below and we'll see you on October 27th!
Cancellation Policy
In the event of a cancellation, we will provide notification as soon as possible so participants can adjust their schedule accordingly. Participants who need to cancel may choose to do so at any time but will not receive a Certificate of Completion.
Accommodations
Please contact lamesita@elfuturo-nc.org to let us know if you need accommodations at least 1 week before this event. We will work to the best of our abilities to fulfill all accommodation requests.
Behavior and/or Comments of Concern Response Policy
We have carefully modeled the environment around our learning activities to be one characterized by mutual collegiality, kindness, and a commitment to constant learning. This environment allows providers of all disciplines, regardless of their level of experience, to feel comfortable taking part in and benefiting from our programming. We hope all La Mesita members will join us in preserving this environment we have cultivated over the years through your participation across our programming. Please reach out to us with any concerns or questions at lamesita@elfuturo-nc.org.
Please keep patient information de-identified at all times during the webinars.




Thank you to The Duke Endowment, Blue Cross Blue Shield of North Carolina, the Kate B. Reynolds Charitable Trust, North Carolina Area Health Education Centers (NC AHEC), and the Duke University Health System for their support of La Mesita: Latine Mental Health Professional Network.