June 26 from 10AM – 11AM
Estoy Super Zen: Integrating Cultural Values in Mindfulness and Meditation Practices with Latinxs
Description:
Join us for this free webinar! This webinar will review the basics of mindfulness and meditation. It will also address how the hype around mindfulness can help Latinx individuals overcome mental health stigmas. Participants will get ideas on how to integrate cultural values into mindfulness and meditation teachings and practices.
Learning Objectives:
Participants will:
Demonstrate the importance of mindfulness and meditation as a tool to address mental health stigmas and disparities
Acknowledge the value of culture and traditions in mental hygiene practices like mindfulness and meditation
Connect to creativity for developing mindful and meditative practices that integrate cultural values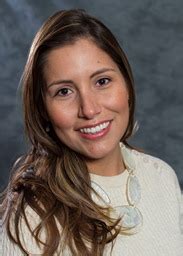 Presenter:
Criss Cuervo was born in Venezuela to Colombian parents. In 1998, her family migrated to the United States. Since then she has lived in Texas, Illinois, Florida, Connecticut, Mexico, and currently in Spain.
Criss graduated with a Bachelor of Arts with an emphasis in Communications from the University of Illinois at Springfield (UIS). Criss has also completed multiple graduate courses in Spanish Language journalism at the University of Miami and Florida International University. In 2019 she completed a Master of Arts in Mindfulness from Lesley University in Cambridge, Massachusetts.
Credits:
This webinar will provide Contact Hours, CEUs (Continuing Education Units), AMA PRA Category 1 Credit and Contact Hours (category A) CE for NC Psychologists for participants that view the whole webinar (not call-in only) and complete the post-webinar feedback survey.  No partial credit offered.
This program does not offer NBCC credits. However, per LCMHC guidelines, LCMHCs licensed in North Carolina may submit up to 15.0 contact hours of continuing education credit per renewal period, through attending programs by affiliates of the National Area Health Education Center Organization (NAO).
Participants should confirm continuing education credit information for licensure requirements with their state licensing board(s). If you need any additional information about this webinar for your licensure, please reach out to Megan Robertson at mrobertson@elfuturo-nc.org.
Registration:
Register for this webinar by filling out the short form through the button below. You'll receive an email confirmation from Zoom that contains a link to join the webinar at the bottom. If you'd like to receive Continuing Education credit, please also register with the Greensboro AHEC link provided in the Zoom confirmation email before the start of the webinar.
Fees & Refunds:
These webinars have been graciously funded by the Kate B. Reynolds Charitable Trust and The Duke Endowment so there is no cost to join and no refunds are distributed.
Cancellation Policy:
In the event of a cancellation, we will provide notification as soon as possible so participants can adjust their schedule accordingly. Participants that need to cancel may choose to do so at anytime but will not receive a Certificate of Completion.
The fine print:
Please contact Megan Robertson at mrobertson@elfuturo-nc.org if you have a concern or complaint you'd like to share regarding La Mesita. While we do not promise any outcomes, the individual will receive a response with the teams' considerations and decision within two weeks time.
Please keep patient information de-identified at all times during the webinars.
Please reach out to Megan Robertson at mrobertson@elfuturo-nc.org to let us know if you need disability accommodations.




Thank you to The Duke Endowment, Blue Cross and Blue Shield of North Carolina, the Kate B. Reynolds Charitable Trust, North Carolina Area Health Education Centers (NC AHEC), and the Duke University Health System for their support of La Mesita: Latinx Mental Health Provider Network.