Looking for other ways to create an immigrant-welcoming community?
You and your organization can provide space, logistical support, childcare, food, and financial support for programs that strengthen Latino families. This is an excellent way to reach out to the Latino community!
Find other ways to welcome Latino families into your home, school, or neighborhood — like inviting a new friend over to dinner!
Introduce El Futuro to your friends and neighbors. We're happy to host your small group for a tour and conversation. Email us at mcoffman@elfuturo-nc.org to plan a date!
Faith Communities Involvement
So much of the work we do wouldn't be possible without the support of community organizations like churches!
We would love to connect with your congregation to be able to serve more familias in North Carolina.
Here are some ways to get involved: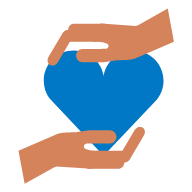 Make a donation from your General Fund or Mission Committee
We depend on donations to serve Latino families — every dollar counts. Click here to learn how to donate by check, online, or through Amazon Smile.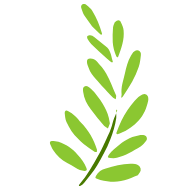 Volunteer in our green space
Our growing green space is a place for our clients and all Lakewood community members to relax, heal, and hope. There are many opportunities to help us build and maintain the therapeutic space in the garden. Click here to learn more.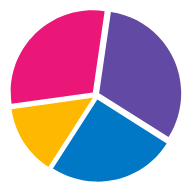 Host a talk about Latino mental health
Do you think your congregation would like to learn more about the unique barriers faced by your Latino neighbors in accessing mental health care? Email Kerry Brock at kbrock@elfuturo-nc.org to set up a time for a staff member to speak on these issues.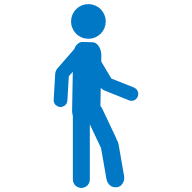 Come for a tour with your committee to learn more about our services
We would love to show you around the healing space that is our Durham Clinic. Meet our staff and learn more about how we've grown into a model for Latino mental health treatment.
Partnerships
We simply couldn't do the work that we do without the consistent and generous support of a broad array of partners. In addition to many individuals and partnering service providers who help support our work, we're so grateful to the following entities for their support:
ABC Board of Orange County
Cannon Foundation
Chatham County
The Duke Endowment
Duke's Doing Good in the Neighborhood Employee Giving Campaign
City of Durham Neighborhood Improvement Services
Duke University Health System
Durham County
Durham Public Schools
Governor's Crime Commission (GCC)
Juvenile Crime Prevention Council (JCPC) of Chatham County
Juvenile Crime Prevention Council (JCPC) of Durham County
New Venture Fund
North Carolina Area Health Education Centers
North Carolina Department of Health and Human Services, Division of Mental Health, Developmental Disabilities and Substance Abuse Services
North Carolina Office of Rural Health, North Carolina Farmworkers Program
Oak Foundation
Orange County
Patient-Centered Outcomes Research Institute (PCORI)
Kate B. Reynolds Charitable Trust
Town of Carrboro
Town of Chapel Hill
Triangle Community Foundation
United Way of Chatham County
United Way of the Greater Triangle
If you are looking for a partnership or collaboration, please click on the button below to make your request.